September 2023
Laura Albarracin – Customer Support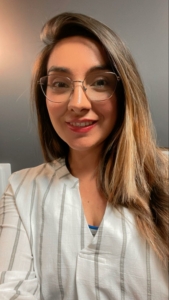 Meet Laura Albarracin, our dynamic Customer Success Channel Analyst! With over 8 years of experience in corporate communications and stakeholder engagement, coupled with her recent studies in Interactive Media Design, she brings technical skills for web and app development and the ability to engage with people effectively. Her experience spans North and South America, where she has collaborated with diverse teams in various industries. Beyond work, Laura is passionate about fitness and she is a devoted dog lover. 
Amanda Lunn – Customer Support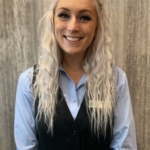 Amanda has recently joined our Customer Success Team! She currently lives in the mountains of beautiful British Columbia, her free time is usually spent hiking, kayaking or exploring. Amanda's background is mainly working in hotels/reservations & restaurants so when the opportunity to join the EventConnect team was presented, she was very intrigued! She has a hospitality driven career side but also a very sporty, personal side – putting those two together, she has found her new exciting career with EventConnect!
Kaitlyn Green – Customer Support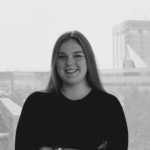 Kaitlyn is joining the EventConnect team as a Customer Success Specialist. Kaitlyn has a background in Sport Management, having worked in administration and event management within provincial and national sport organizations in Canada. Kaitlyn is passionate about building communities and seeing them bond through sport. Outside of work, Kaitlyn loves to hike, practice yoga, and chat about books.
Marisa de Melo – Hotel Coordinator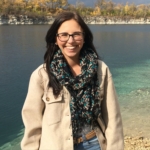 Meet Marisa de Melo, our newest member of the Hotel Coordinator team. Marisa graduated from Fanshawe College-Hospitality Management, as well as has twelve years of experience in hospitality and customer service in various roles. Hotels and sports are a huge passion of Marisa's and she knew EventConnect would be a perfect fit to use her passion for both. In her private time she loves to cook, go on walks with her dog, watch sports, and get together with friends.
---
June 2023:
Justin St-Louis Wood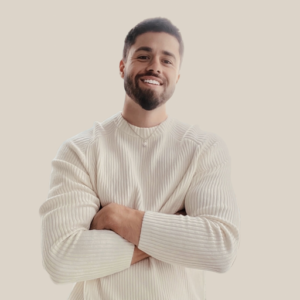 Justin, a recent addition to the EventConnect team, is a Business Analyst that drives valuable insights with data to support business decisions. He holds an honours degree in Business Finance, and has a diverse amount of experiences in supporting business initiatives through data and strategic analysis.
Lee Kuzmich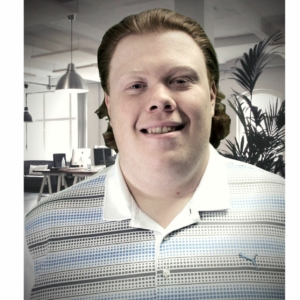 Lee is one of our newest additions to the Accounts team. His goal is to take his vast understanding of hotels and his passion for sports and bring it to this role and excel. Lee previously worked as the VP of Sports at St. Clair where he was in charge of all Intra/Extramural sports at the college
France Gelasque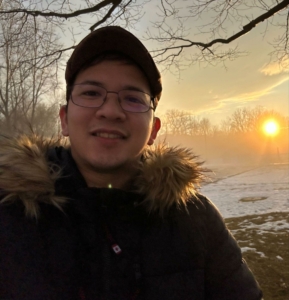 France is EventConnect's first in-house Mobile Developer. He studied and finished his bachelors in Information Technology from University of Cebu – Philippines in 2014 and has been a mobile developer and project manager ever since. France is passionate about learning new technologies and this is what excites him about working with EventConnect. Watching anime and enjoying physics documentaries are a couple of France's favourite pastimes. 
Maria Beamish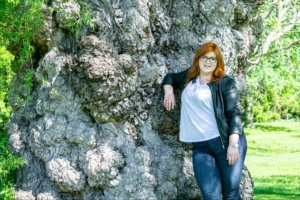 Maria is our newest Hotel Contract Specialist and works with our hotel procurement team. She has over 15 years of customer service experience and previously worked as a sales manager with one of our partner hotel brands. She is passionate about building relationships in the industry as well as with our partners and helping to provide teams with great places to stay. Additionally, Maria loves photography, yoga and being a cat mom!
Ben Crncich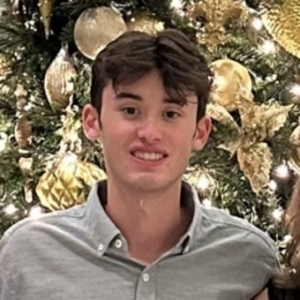 Ben is one of our awesome Summer Interns working alongside our Team Relations department. Ben recently graduated from King's University College in 2023 with a major in Finance and Administration. Previously, he worked as a peer tutor and tennis instructor and is looking forward to bringing his passion for sports to EventConnect.
Saroj Sharma G
Saroj is our newest team member and has recently joined our team as a Software Developer. He graduated from Fanshawe College in Interactive Media Design and also has 3 years of experience as a WordPress Developer. His passion lies in developing web applications that prioritize user experience, accessibility, and performance.
Elliott Leslie 
Elliott is a Student Intern at Fanshawe College in the Digital Marketing program. He is working alongside our Accounts team to help support the partner experience and learn lots of new skills. In his free time, Elliott plays Varsity Volleyball and is a Barista in Muskoka during the summertime. Elliott says he has a great time working with EventConnect as this role has introduced him to great people that work hard and have fun!
Kosi Ule – Chimbo 
Kosi is our newest member to join the Customer Support team! She has a degree in Geology and a diverse and vibrant  range of hobbies including exploring new destinations through travel, indulging in retail therapy, showcasing her dance moves and enjoying various genres of music. Kosi is passionate about curating unforgettable experiences, making her a valuable asset to the EventConnect team. With dedication and skill, she aims to contribute to the creation of exceptional memories.