When the OMHA decided to evolve their playoff format to tournament style event weekends, they chose EventConnect to help provide discounted hotel options to help teams and families save costs while streamlining the traditionally painful booking and team blocking process. 
The OMHA wanted to provide flexible hotel options that were easy to book for their teams and to include savings for the teams to stay at these newly established Ontario tournaments. OMHA also required contact points to help with the Hotel negotiations and customer service and support questions for groups and families about the hotels at the events, which EventConnect handled. 
Even with the late team declaration date, the newly created events, OMHA and EventConnect realized the following outcomes: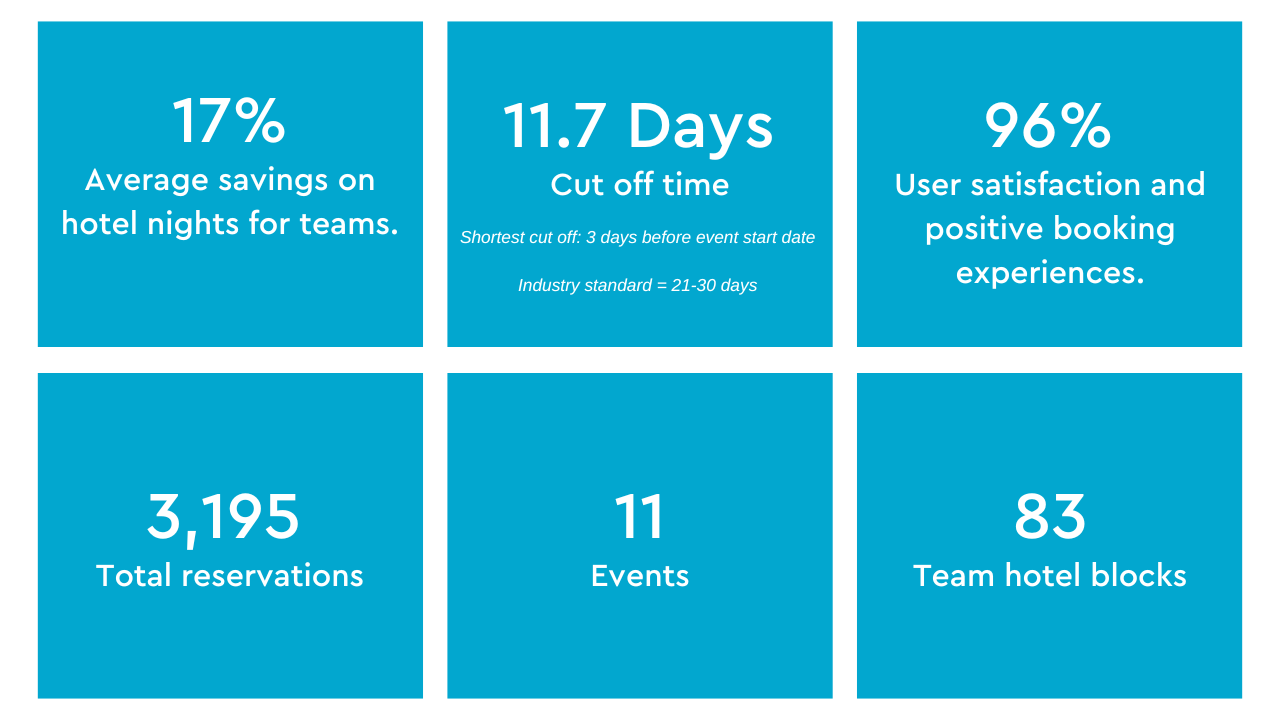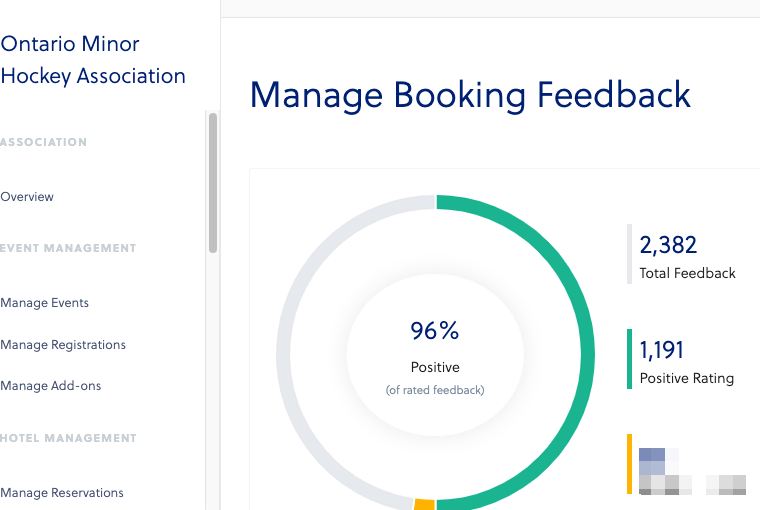 This is feedback guests gave at the time of each completed reservation:
"So exciting booking, easy, fast fun!"
"Easy to use and helpful instructions."
"Awesome and straightforward."
OMHA Feedback: 
"EventConnect was and continues to be a great partner. With our change of playoff format we knew we wanted to provide service and technology to support our teams and their families with their hotel room nights. There were challenges with our format, including late qualifying dates and teams not knowing if they were going or where they were going to sometimes 1 week before the event. EventConnect did a wonderful job of negotiating discounted hotel rates with close cut off times. Their customer service then quickly came to be a key in helping teams as best as possible with their last minute bookings. In total we saw 3,300 reservations made through EventConnect."
More about EventConnect:
EventConnect provides its over 400 event owners and 100+ hockey partners a sport tournament management software and live hotel blocking all in one platform. EventConnect is out of London, Ontario and helps remove group travel tournament pain points with a feature-rich event management platform that instantly connects to hotels with dedicated support from EventConnect staff. Other OMHA hockey tournament partners include Weekend Hockey Tournaments, 400 Cup, St. Thomas Minor Hockey Association, Richmond Hill Minor Hockey Association and West Niagara Minor Hockey Association. 
We'd love to hear from you and explore in-depth how EventConnect removes group travel pain points with a feature-rich event management platform. Don't hesitate to get in touch with us at matt.trinnear@eventconnect.io.