Without revenue and sales, your events can't thrive. You can't offer participants the best experience, fund future events, or facilitate travel. Nor can you provide top-quality experiences, venues, and fields for your participants, plain and simple.
So, how can event owners increase their revenue during the registration process? By upselling.
The registration process is the perfect opportunity to upsell and cross-sell. Why? Simply because people are already committed to the process. Their credit card is out, and they are already in the process of paying for and committing to the event. Upselling increases revenue by 10-30% on average!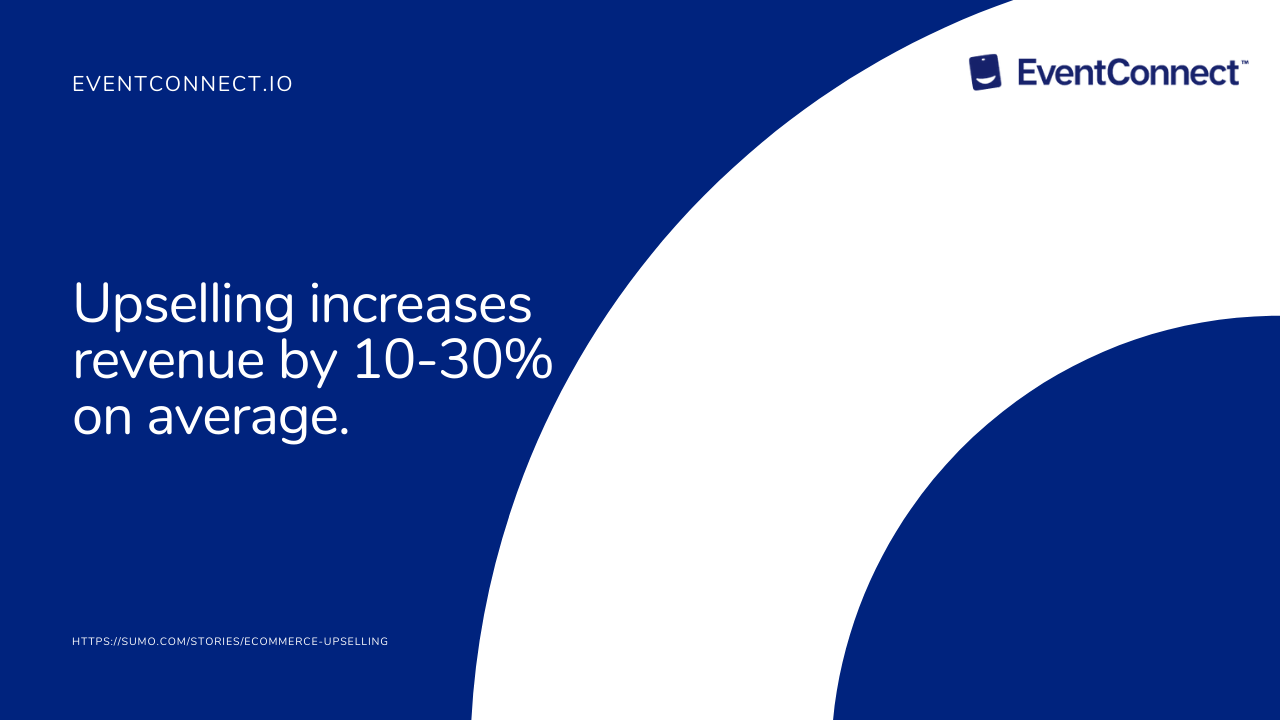 Setting up your registration on EventConnect
Why not provide registrants with more excellent products or services to help them enjoy their sporting event? Don't worry if you're out of ideas – keep reading to learn how tournaments can increase revenue during the registration process.
EventConnect offers end-to-end registration that empowers your organization to quickly create custom registration user journeys, drive more revenue, and obtain detailed reports on event performance. The first step is setting up your organization's registration user journey. Create a new event from the EventConnect dashboard and select "Registration" from the feature checklist. Feel free to enable anything else you need.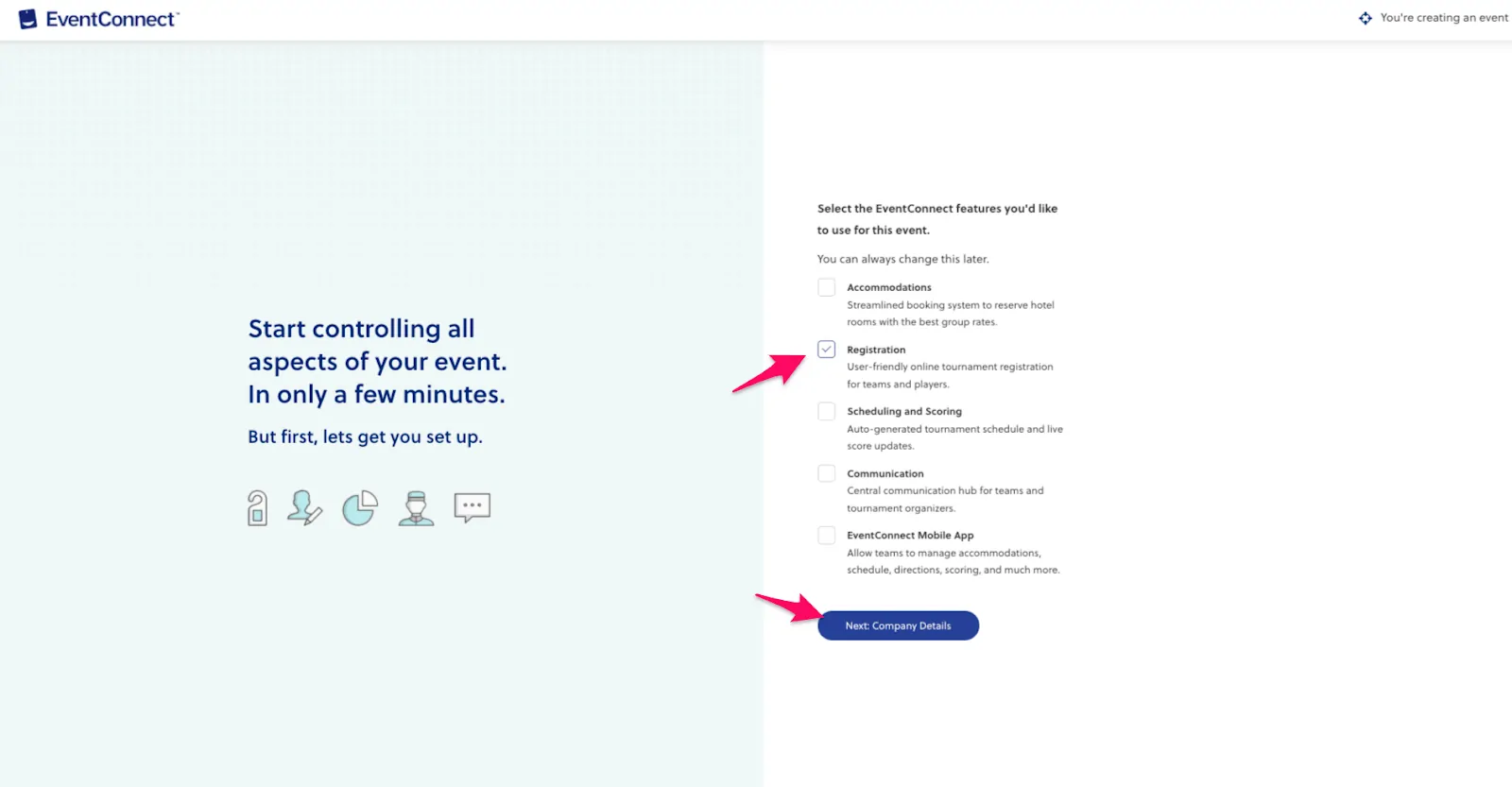 Next, select your company from the dropdown menu.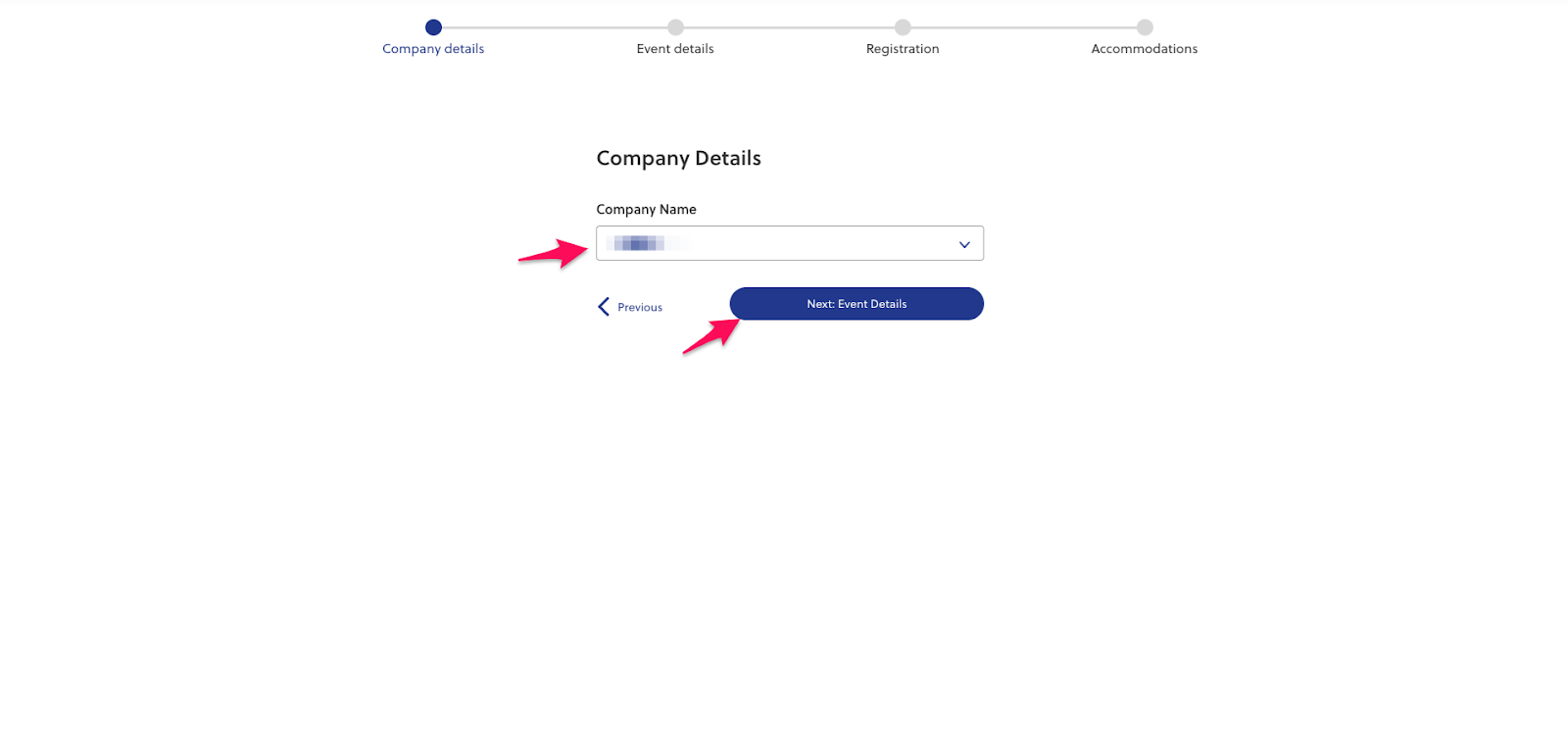 Fill out the event details on the following page. This process typically includes the sport type, event name, and location. Stay & Pay distance help to determine how many travel teams are participating and if you will be offering team accommodation solutions as a result.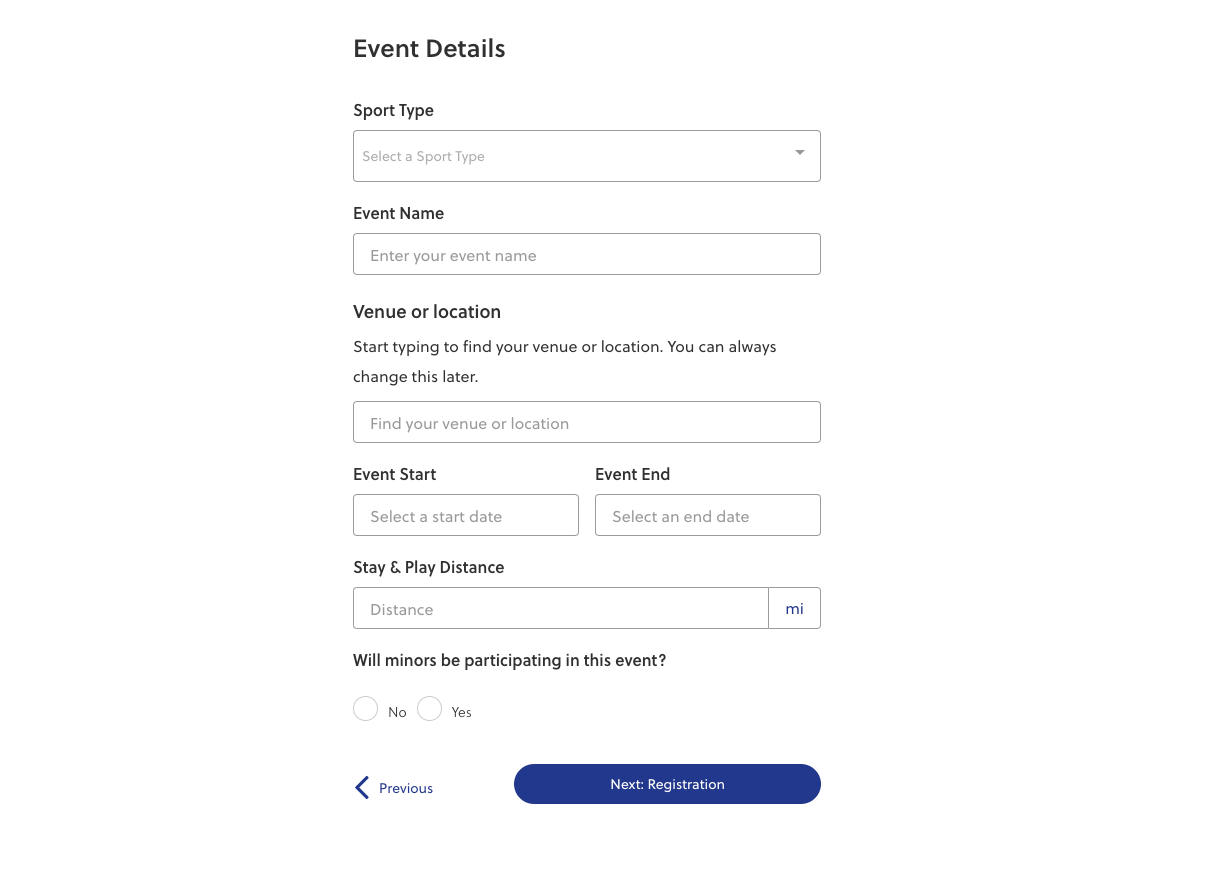 Then, enter your event's registration details.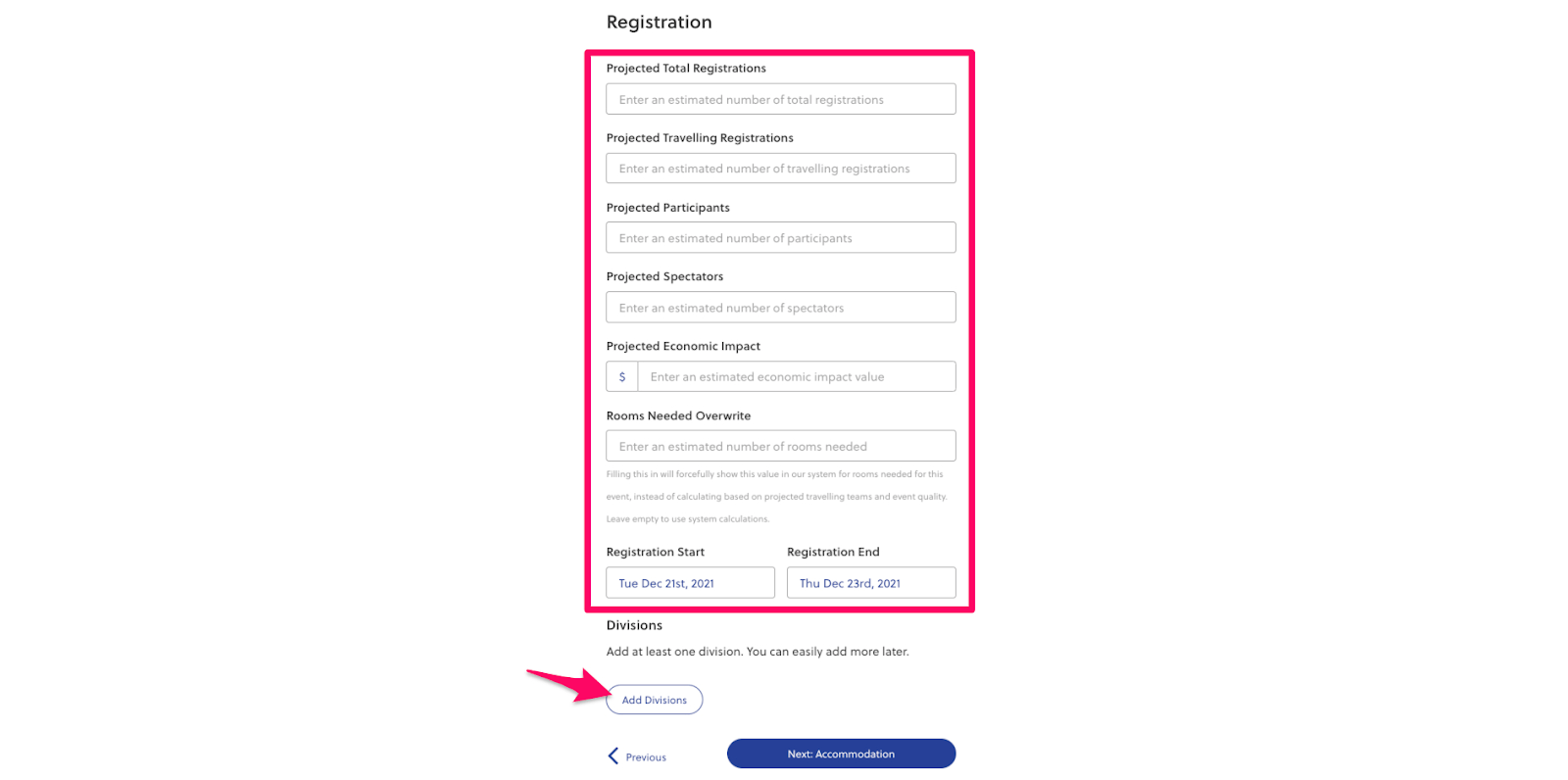 Click "Add Divisions" and either create a new division or choose from existing ones.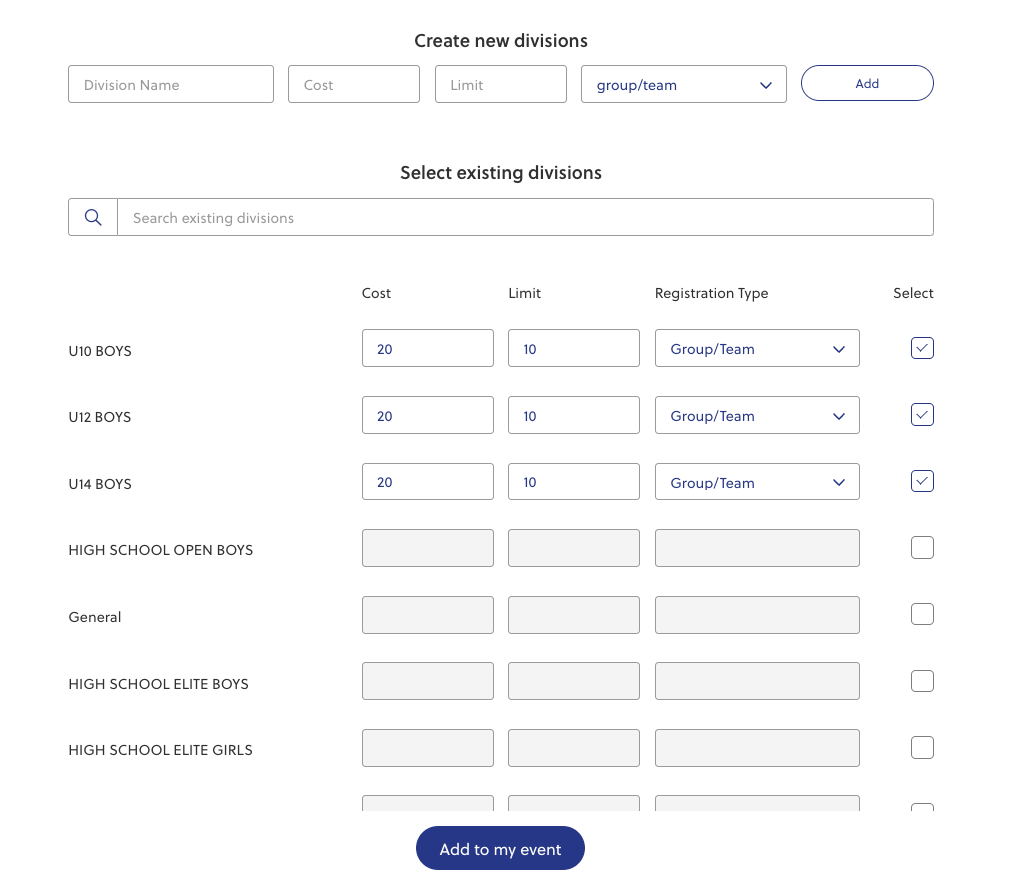 Sell local attractions
Add a cost, limit, registration type, click "add to my event," and you're good to go!
Tournament organizers can promote local attractions during the registration process. If you're sponsored by or partnered with local attractions, this is an effective way for everybody to win. Your city partnership or sponsors make money, and your participants have more fun saving some.
You can add tabs to the registration process to build out "micro pages" that promote the city, local sponsors, or hotels.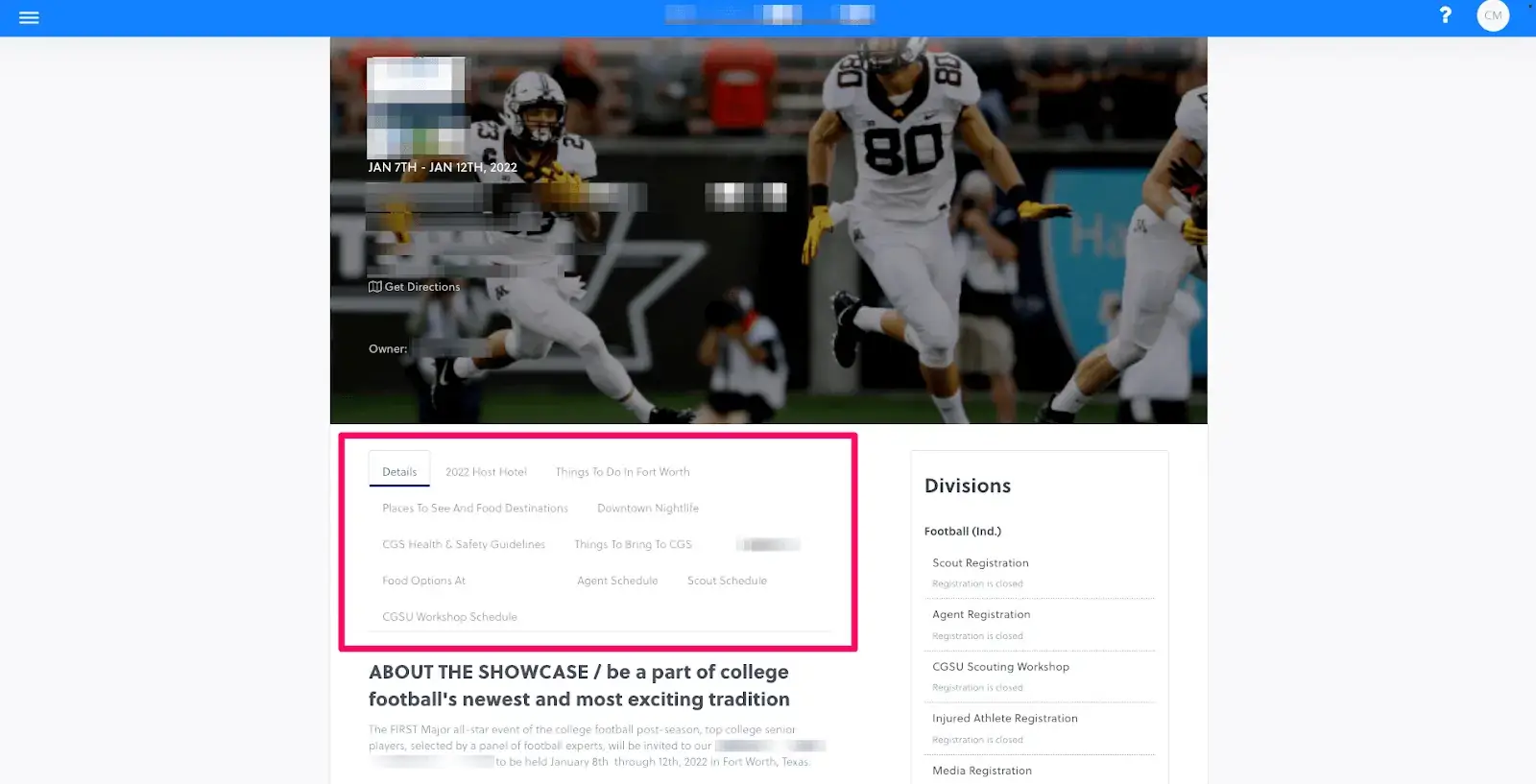 Offer parking and tickets
Each tab can promote festivals, conventions, meetings, and other significant events or smaller local attractions like charities, concerts, and parties. Make a consistent effort to reach out to destinations and form partnerships. Over time, you will drive more revenue by promoting attractions during the registration process.
Some events require parking. Others require tickets to get in. The registration process for a tournament is the perfect place to remind attendees they need to buy these. Offer parking tickets that allow people to be as close to the venue as possible for convenience.
Are you organizing the first game of the season? Sell special tickets that allow families and friends to attend. Imagine 500 people attending an event, and you sell parking for $10. That could add up to an additional $5,000! Now apply the same example to tickets. If each ticket is $20 and 500 people buy them, that's $10,000 more in revenue for a tournament.
Upsell on merchandise
People love being a part of the community and representing their team. When you attend a  sporting event, fans love to wear jerseys, hats, shirts, and other team merchandise. It's one of the best upsells you can offer during the registration process.
Click "Add add-on Merchandise" from the Event dashboard to create an upsell during the registration process.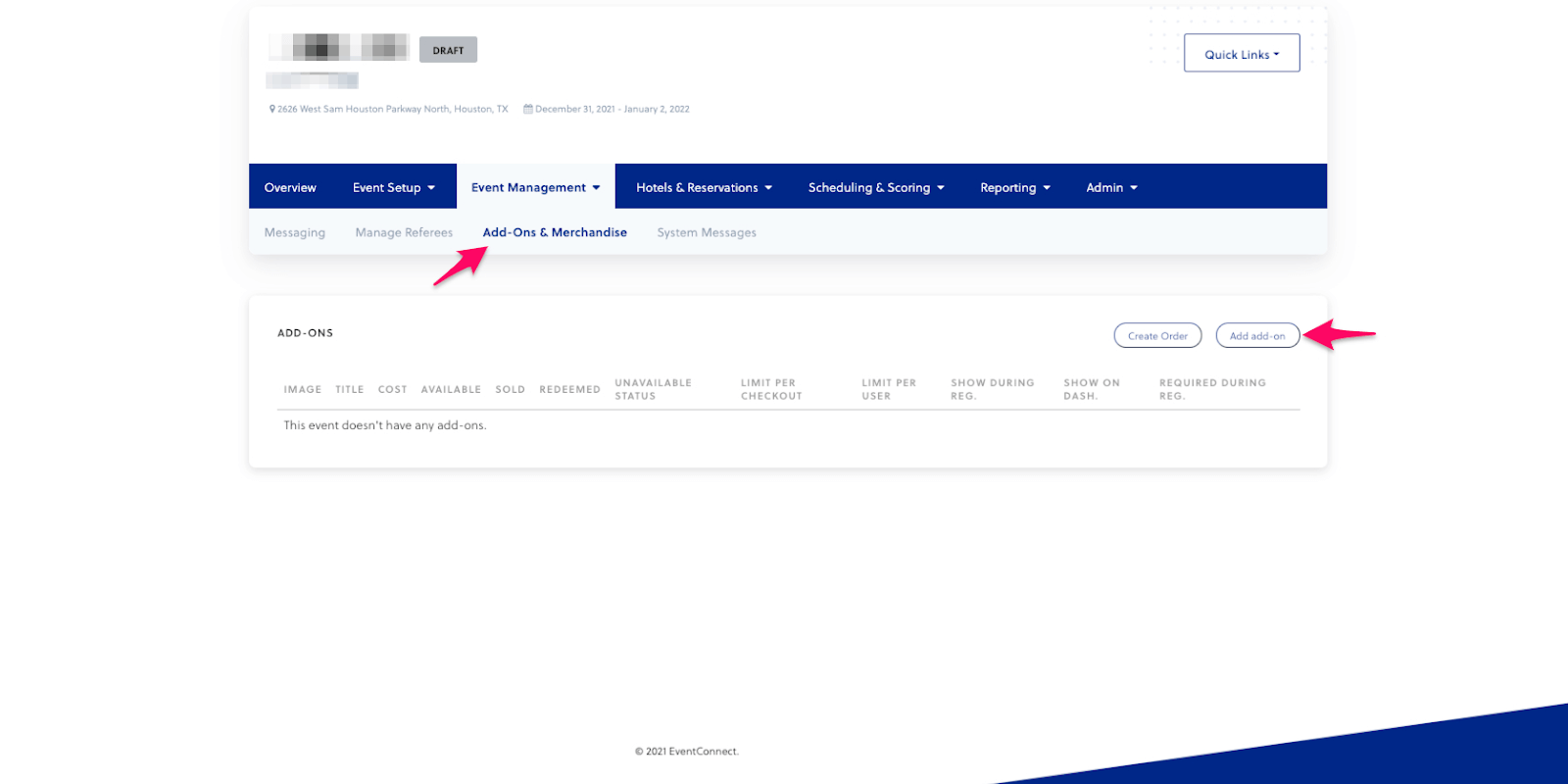 Add a title, image, cost, description, and click "Save."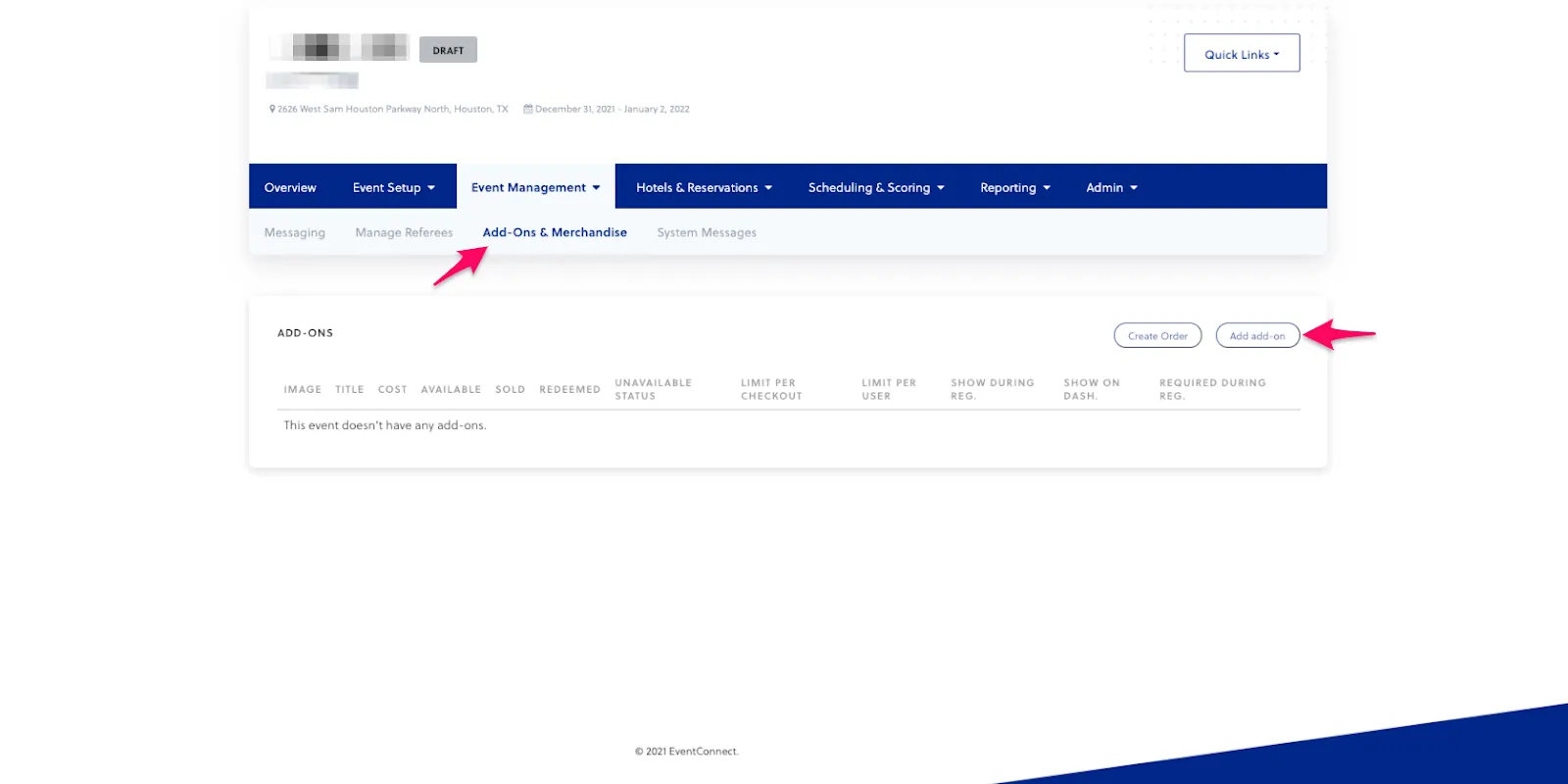 It will then appear during the registration process to customers.
Additionally, you have complete control over the inventory of add-ons and merchandise. Just click the "Unavailable" dropdown menu if you want swag to be available at events, kept hidden, or advertised as sold out.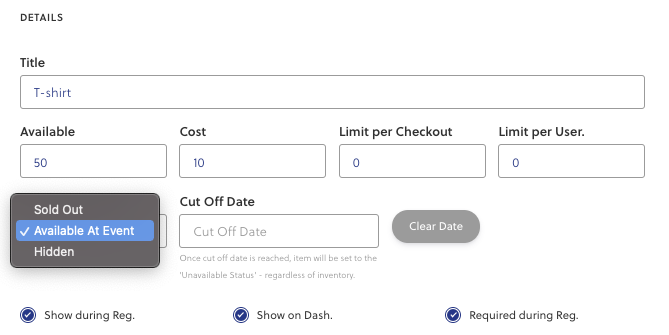 Coupon codes
Or make it mandatory during the registration process. There's no limit to how you can set up and customize events with our software.
Who doesn't love a good deal? 93% of people use coupons or discount codes throughout the year. If you've partnered with a local sporting goods business or another brand, it's an excellent opportunity to include a discount code to drive business for partners and earn commissions. It also gives your participants a better experience and provides more value.
Offer coupon codes for products, services, and businesses you believe participants would like. These might include:
Sporting goods stores
Restaurants
Local attractions
Merchandise
Tickets
Parking
Food and beverages
You can offer discounts in a couple of different ways. The first is a percentage-based discount. These can be as small as 5–10% or more than 25% off. Dollar-value deals save participants a fixed amount, such as "Spend $100 and get $20 off."
Final thoughts on driving tournament revenue during registration
Who doesn't want to generate more revenue? There are always opportunities to drive growth and get more out of tournaments. You just need the right tools.
We recommend beginning by selling attractions you're partnered with. This way, everybody wins! You're able to generate more revenue, your partners get more business, and participants have memorable experiences.
You can also offer parking and ceremony tickets. Imagine parking is $10 and 500 people attend an event. That's an extra $5,000! If you are holding a special occasion such as a trophy ceremony, why not charge for tickets?
One of the absolute best ways to increase revenue during the registration process is through merchandise. Who doesn't love to support their local team and wear their jersey? Inventory can also include hats, flags, bags, and anything else you wish to sell.
Lastly, consider offering discount codes and coupons. If you're partnered with a local business, you can receive a commission every time a participant uses your referral code. Once again, it's a win-win. You increase revenue, your partners receive more business, and your participants get excellent value.
If you want to learn how to increase the revenue, you generate during a tournament's registration process, schedule a free demo of EventConnect today. Our industry-leading event management software makes organizing and growing tournaments more effortless than ever.