Neither technology nor support is more important than another for success as a tournament director. Rather, you need both. Some event owners need help using solutions with great tech but need more dedicated service and support. Or the opposite, you might use a solution with good support, but the technology needs more in-depth features.
Let's talk about how event organizers can get the best of technology and service with EventConnect to maximize the success of their sports tournaments.
Firstly, by connecting tournament registration and housing, you can get up to 30% more room night reservations while saving 24% on team hotel costs. Players and teams love having everything they need at their fingertips with an instant hotel blocking service that provides the best accommodations at the lowest group rates possible.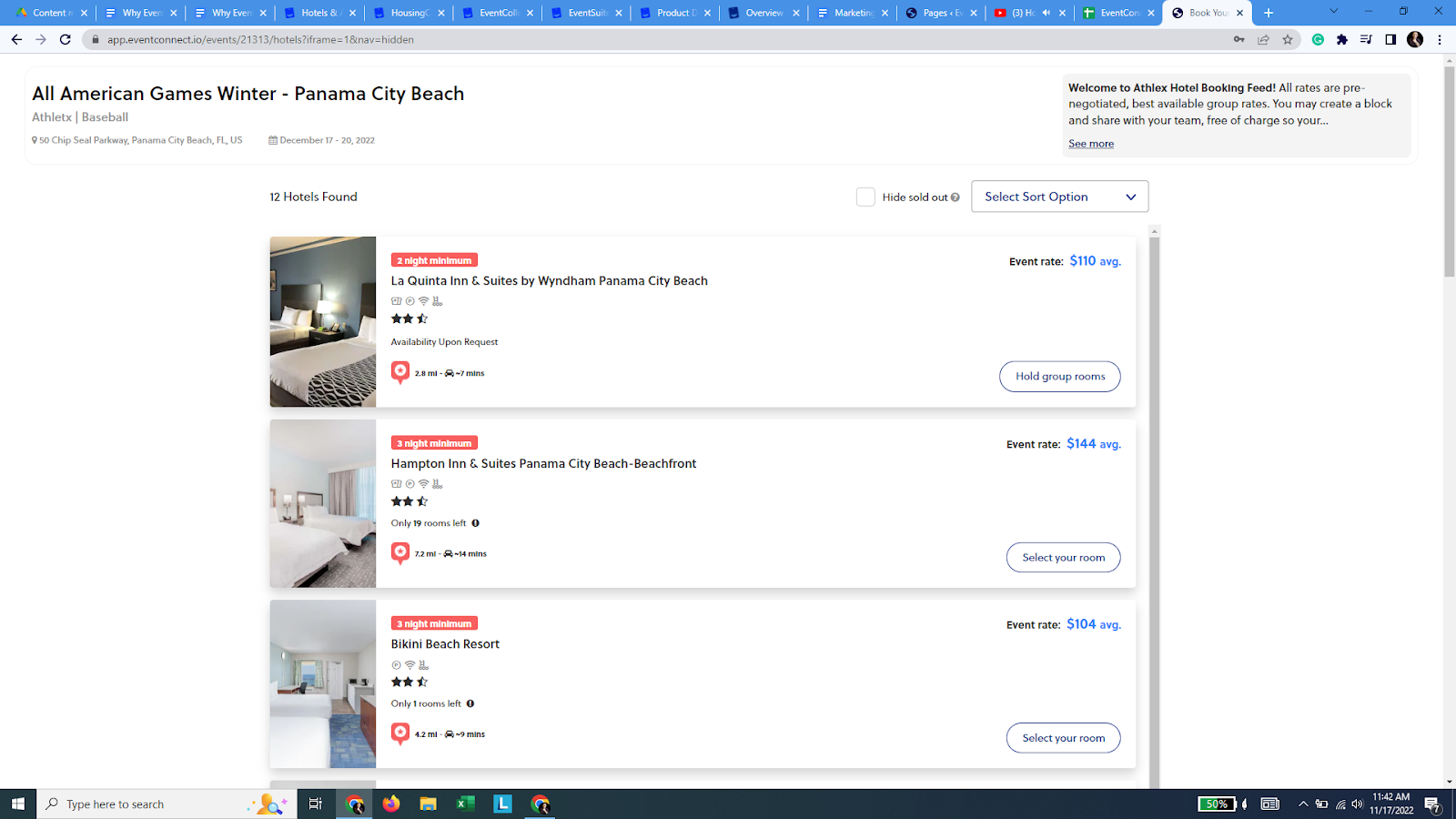 Example of a hotel feed for a tournament.
Secondly, unlike most other platforms on the market, EventConnect gives you excellent customer service from real people that live and breathe sports. The last thing you want is to be left hanging and figure out everything on your own. That's why onboarding is so important to us. We hold your hand through migrating to our software if you're using another solution and offer dedicated training based on your sport. 
Thirdly, our platform can also integrate with your favourite tools, so you can use our robust features or connect to another while still getting some of the best housing, online group rates, and accommodations available. Your choice!
Want to see how EventConnect can help run sports tournaments more efficiently? Book a demo today.