How do you know how many sports tournaments and events are benefiting your local economy?
It's essential to track and report the economic impact of sports events for event partners, governing bodies and especially your event's local Convention and Visitors Bureau (CVB). Today, 54% of event owners have trouble demonstrating the return on investment of their event to stakeholders.
Reporting statistics on economic impact helps sports organizers grow their business, establish valuable partnerships, and receive government assistance.
Youth sports organizers can make better business decisions by understanding which tournaments are profitable to allocate their time effectively.
Keep reading to learn how and why you need to report the economic impact of sports events to CVBs. 👇
What is a Convention and Visitors Bureau?
A Convention and Visitors Bureau is an organization that makes it easy for visitors to explore the local area. They provide information about local attractions, hotels, restaurants, transportation and more within a destination region.
For example, this is a CVB in Ontario, California: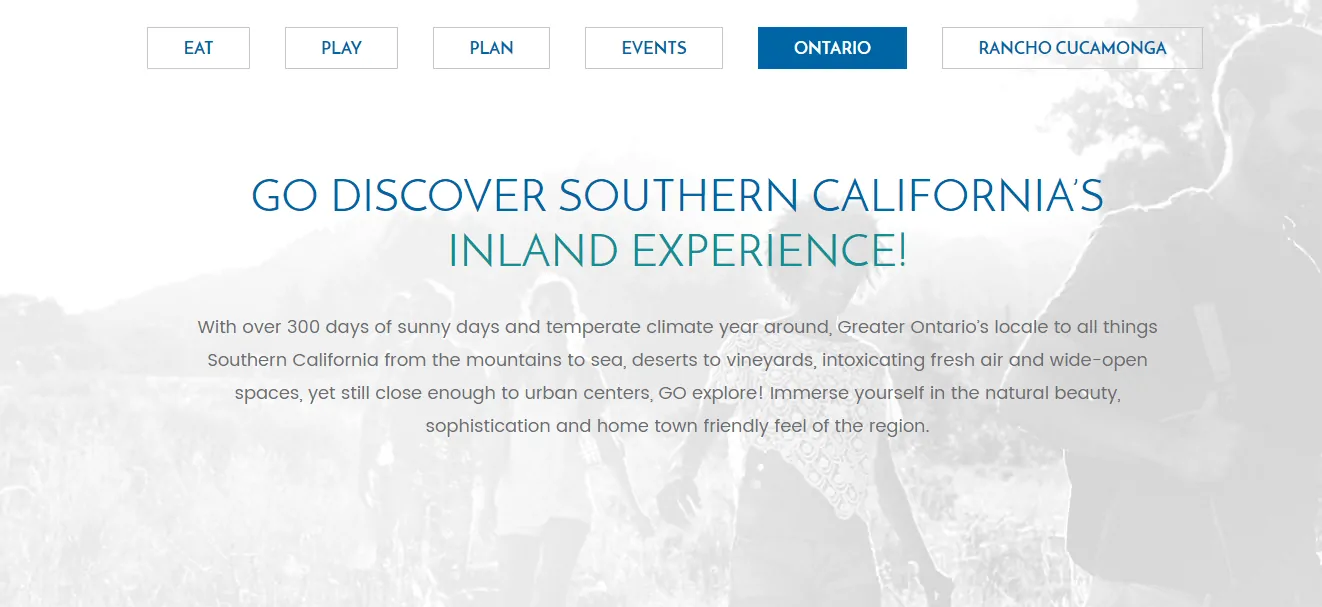 When you report the economic impact of your event to a CVB, it helps them understand how much your tournament benefits the community's economy by keeping track of all event revenue related to:
Food services provided before or after the games.
Sales tax collected from vendors selling goods within the event venue
Fees paid by an outside company renting space inside the arena (such as concessions).
Total hotel revenue
Visitor travel details and origin
Etc.
Next, let's discuss why it's crucial to be able to report on economic impacts.
Why is it important to report the economic impact of youth sports events?
Reporting the economic impact of your event assists in establishing partnerships with local businesses and receiving grants and funding.
EventConnect provides advanced analytics and reporting software that will give you insights into the economic impact of events, from registrations to merchandise and venue.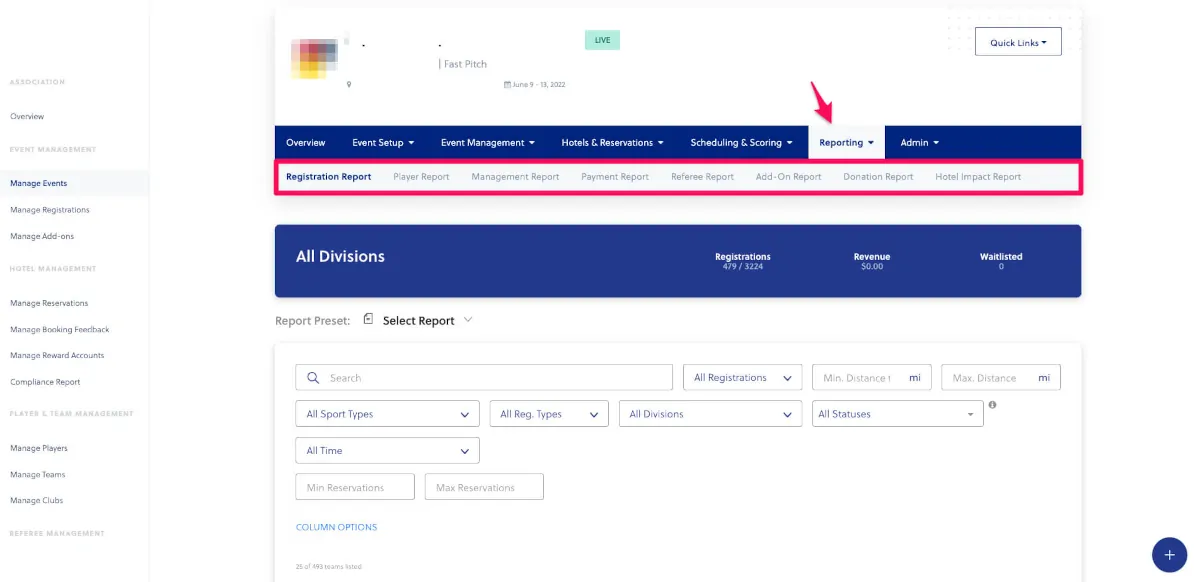 Schedule a free demo to see how our data and connectivity can help improve the efficiency of your sports organization.
Which metrics should you report to a Convention and Visitors Bureau?
Once you establish a relationship with a CVB, you will want to generate reports on the most important metrics related to youth sports events. Here are some key metrics:
Direct and Indirect expenditures
The total economic activity generated by an event includes direct and indirect expenditures.
Direct spending occurs due to tournament goers' everyday life while attending the tournament, such as food/hospitality services, attractions, transportation expenses or accommodations.
Indirect expenditures are supported by the regional economy but not directly tied to specific visitors, such as sales at local retailers or admission fees to other attractions near your host location.
To access your impact report, click "Hotel Impact Report" on the EventConnect navigation to view in-depth analytics on total hotel revenue, teams, nights booked, and more about individual events.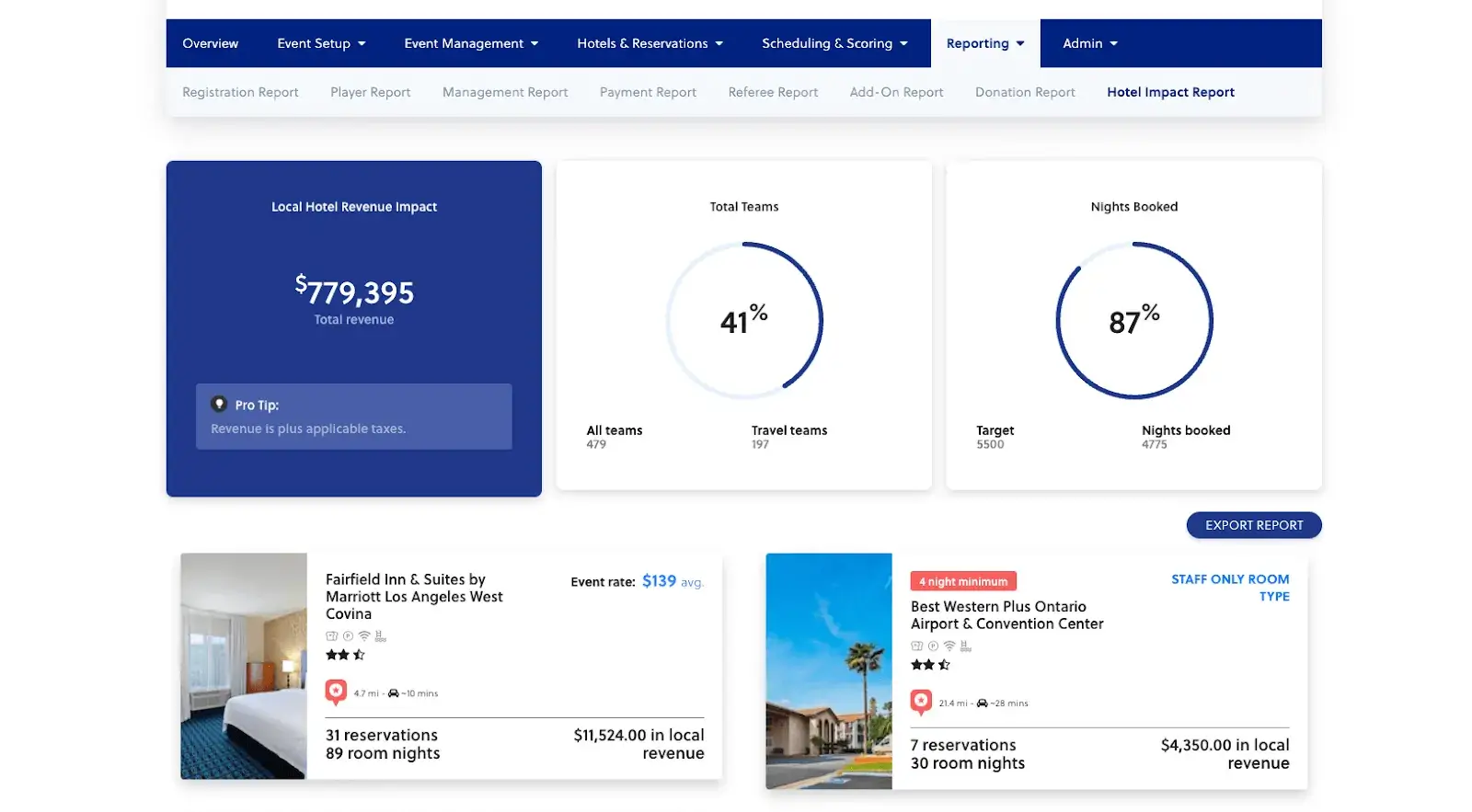 Registrations
The total amount of registrations for the event can be used to identify the average spend per person and the total economic impact.
It's also wise to measure the number of people who attended or planned on attending an event but couldn't attend due to a scheduling conflict. 
These numbers are essential for estimating how many attendees you might expect at future events in the same time frame and calculating your share of the sports tournament market.
EventConnect offers one of the industry's most robust and seamless registration platforms. You can create customized registration onboarding for your events to help maximize registration and revenue and collect insightful data to make better decisions.
Expected Economic Impact
This metric is calculated by multiplying the number of registrations by the anticipated direct and indirect spending of each registrant during tournament week.
The result provides a sense of what revenue may be generated from one event held over a specific period, which can provide insight into whether hosting another similar event would make financial sense in that location and timeframe.
Feedback from participants
Last but not least customer feedback. 91% of event professionals measure the success of their events based on attendee satisfaction. Consider what participants are saying about events and the feedback they offer to make them better.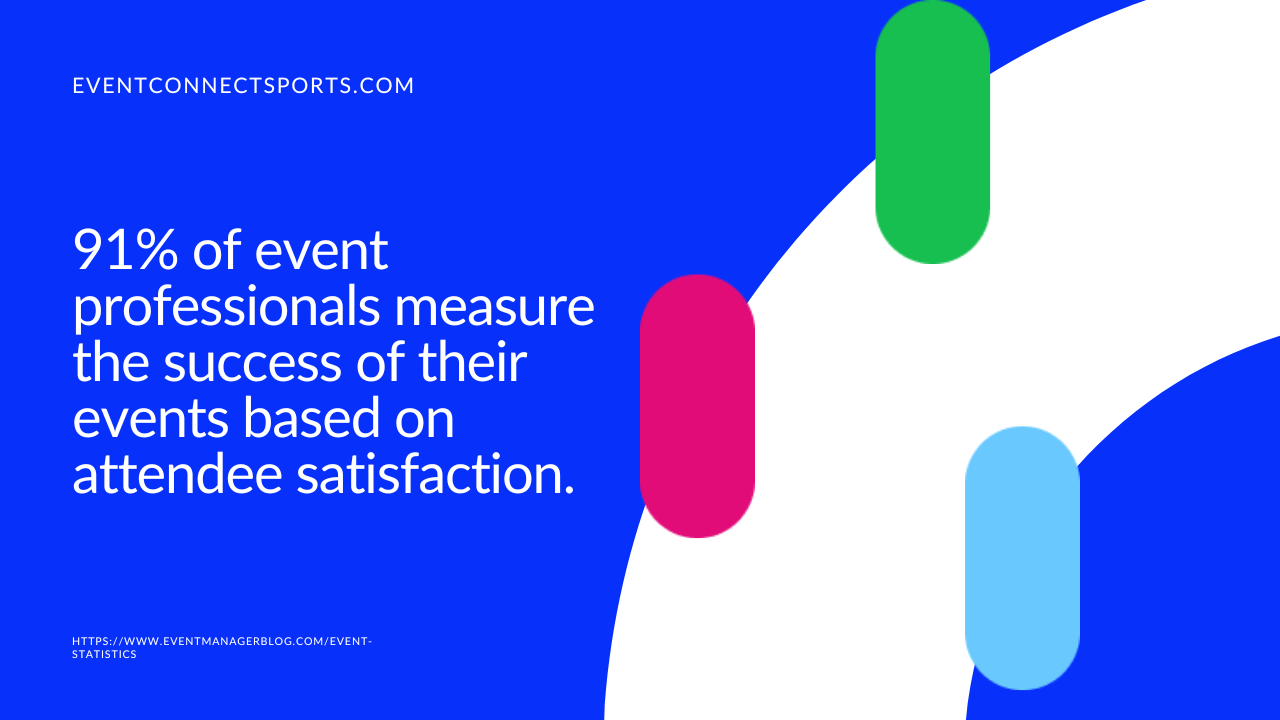 You can send out surveys to event participants easily with EventConnect.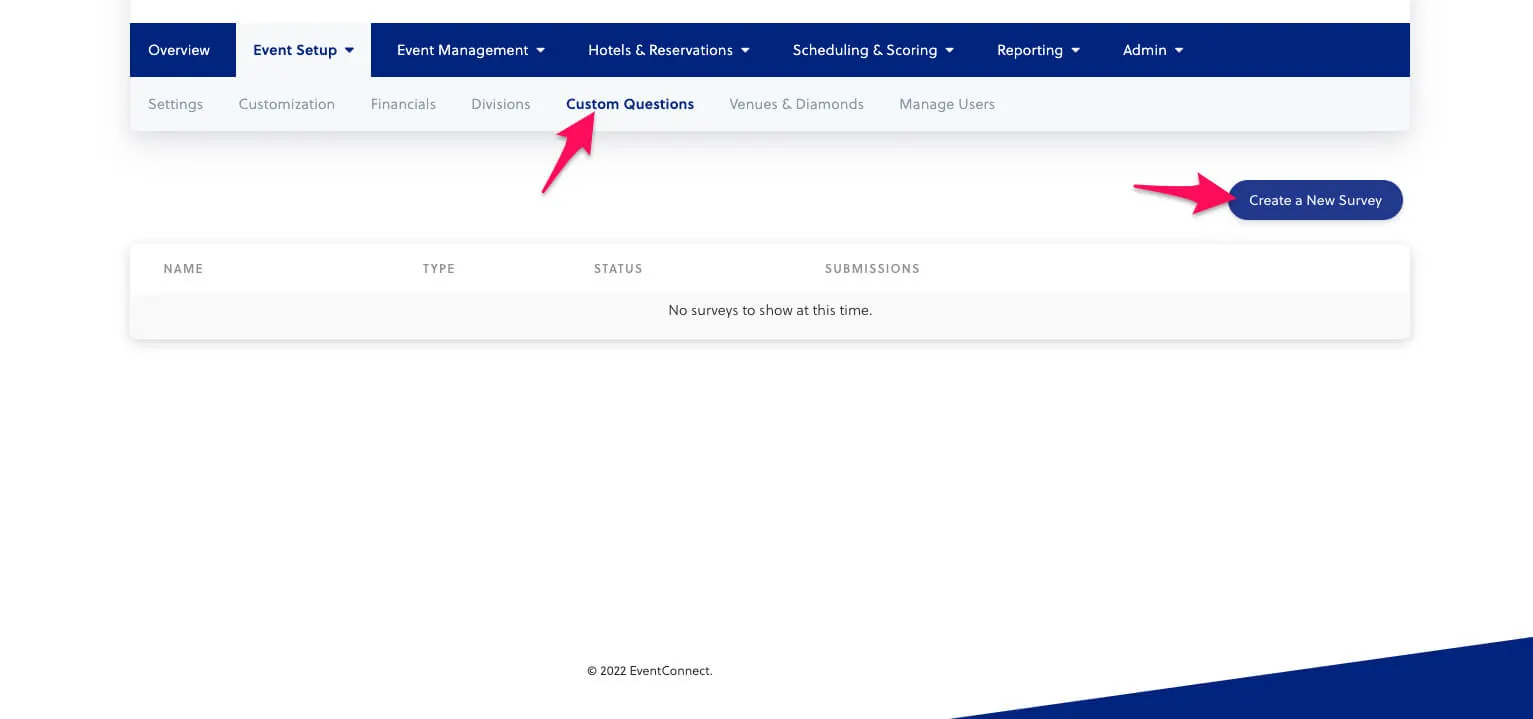 With EventConnect, you can create open-ended, multiple-choice, or yes and no style questions.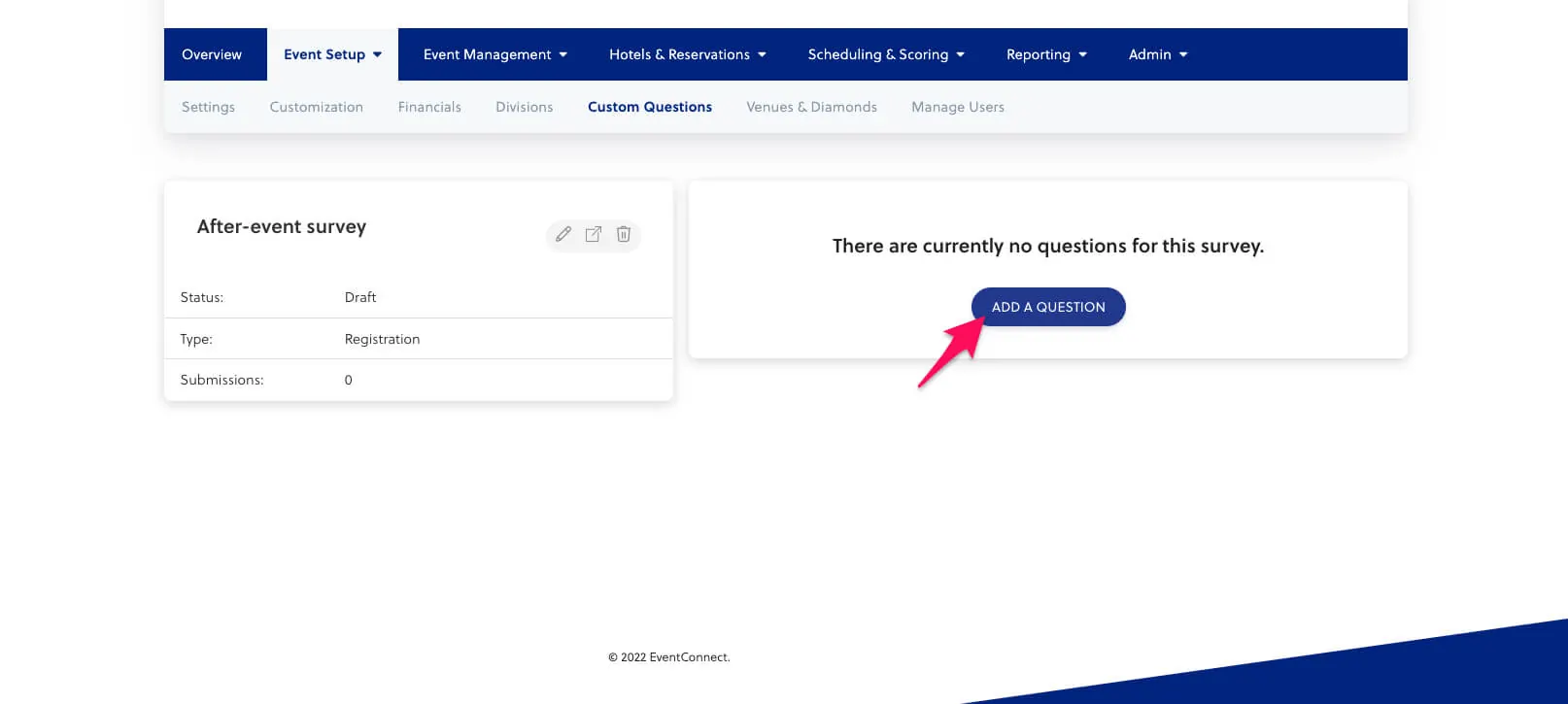 Often, the best source of information about your events comes directly from those enjoying the event themselves! 
Wrapping up how to report economic impact to CVBs
Youth sports organizers need to be able to report the economic impact of their events to partners, governing bodies, and CVBs.
Economic impact reporting provides sports organizations with more significant insights that allow them to grow their business through stronger regional partnerships and make better business decisions that result in more substantial revenue for their organization.
EventConnect is cutting-edge event management software that allows youth sports organizers like yourself to easily connect with all of your participants and manage every aspect of your tournament. 
EventConnect's software platform allows you to capture economic impacts and customer feedback in a streamlined and efficient manner, helping you to grow your business. 
If you're interested in taking your youth sports events to the next level, schedule a demo today.