Leading up to a tournament, youth sports organizations will call and email hotels non-stop to secure room blocks. They'll use up their own resources and time trying to book hotels, and get flexible options, lower rates, and better amenities. Sure, sometimes it works. The problem? It's inefficient at best.
How EventConnect makes hotel blocking effortless
Our room blocking system is a convenient way for you to provide the right accommodations solution at the right time, maximizing the room nights sold in advance of your event starting. We want to help you ensure your teams get a premium choice of rooms at the lowest available price with no hassle. Choosing where to stay is all part of your team's amazing experience at your event.
As your teams are browsing on our hotel feed, they'll have the power to hold up to 100 rooms at a given property. The ease of holding a block of rooms at a hotel encourages a team manager to select where his team will stay without having to pay for all the rooms upfront. After the room block is created, all the team manager needs to do is share a link to the room block with the team and just like magic, they can reserve their rooms – never having to even pick up the phone.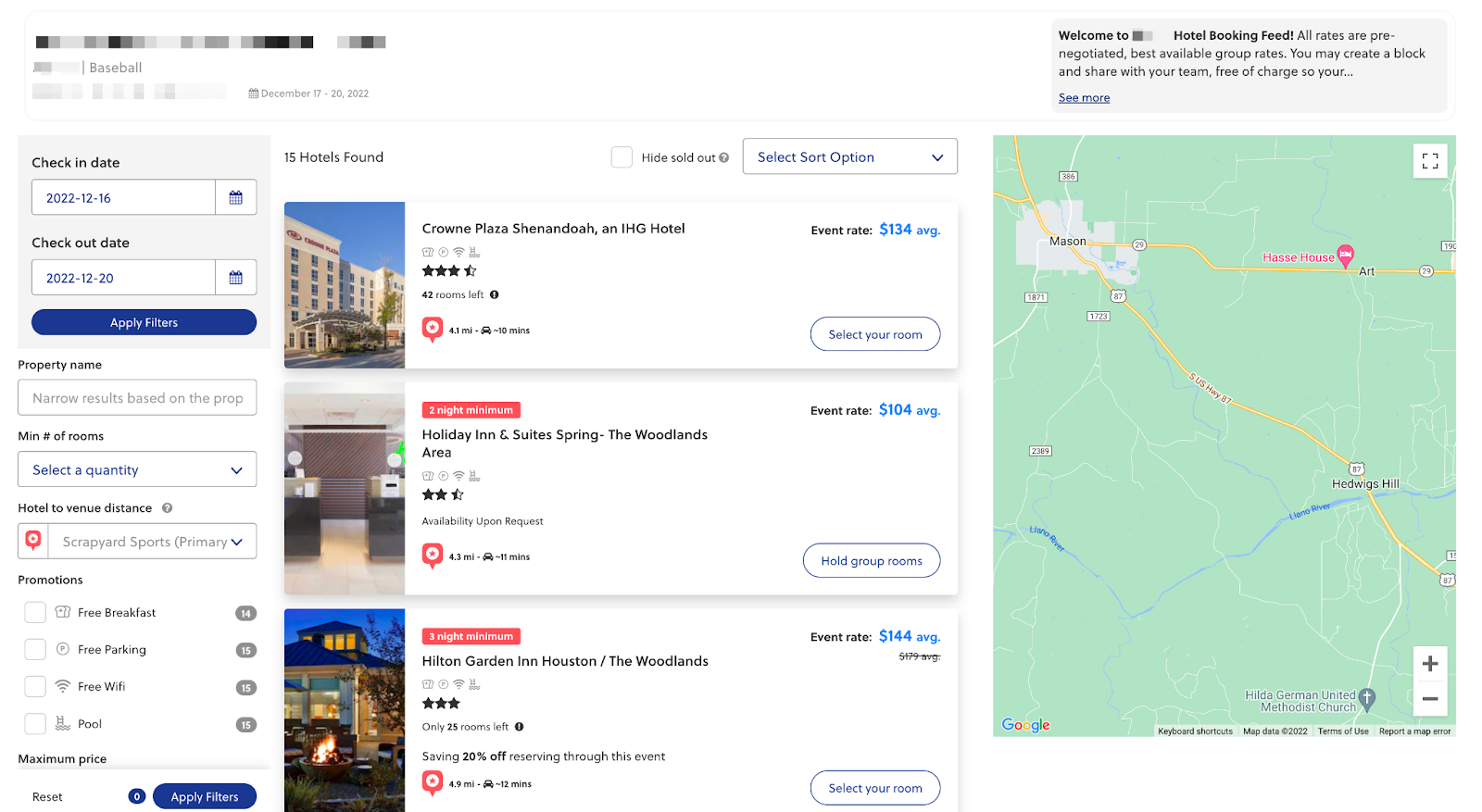 In the dashboard you can easily view; the dates for blocked rooms, the team and its manager, the hotel and room details, and also the team size and total reservations on the block of rooms. This allows for complete transparency between you and your teams, so you know exactly who's ready to go and who still needs to be reminded to book their rooms.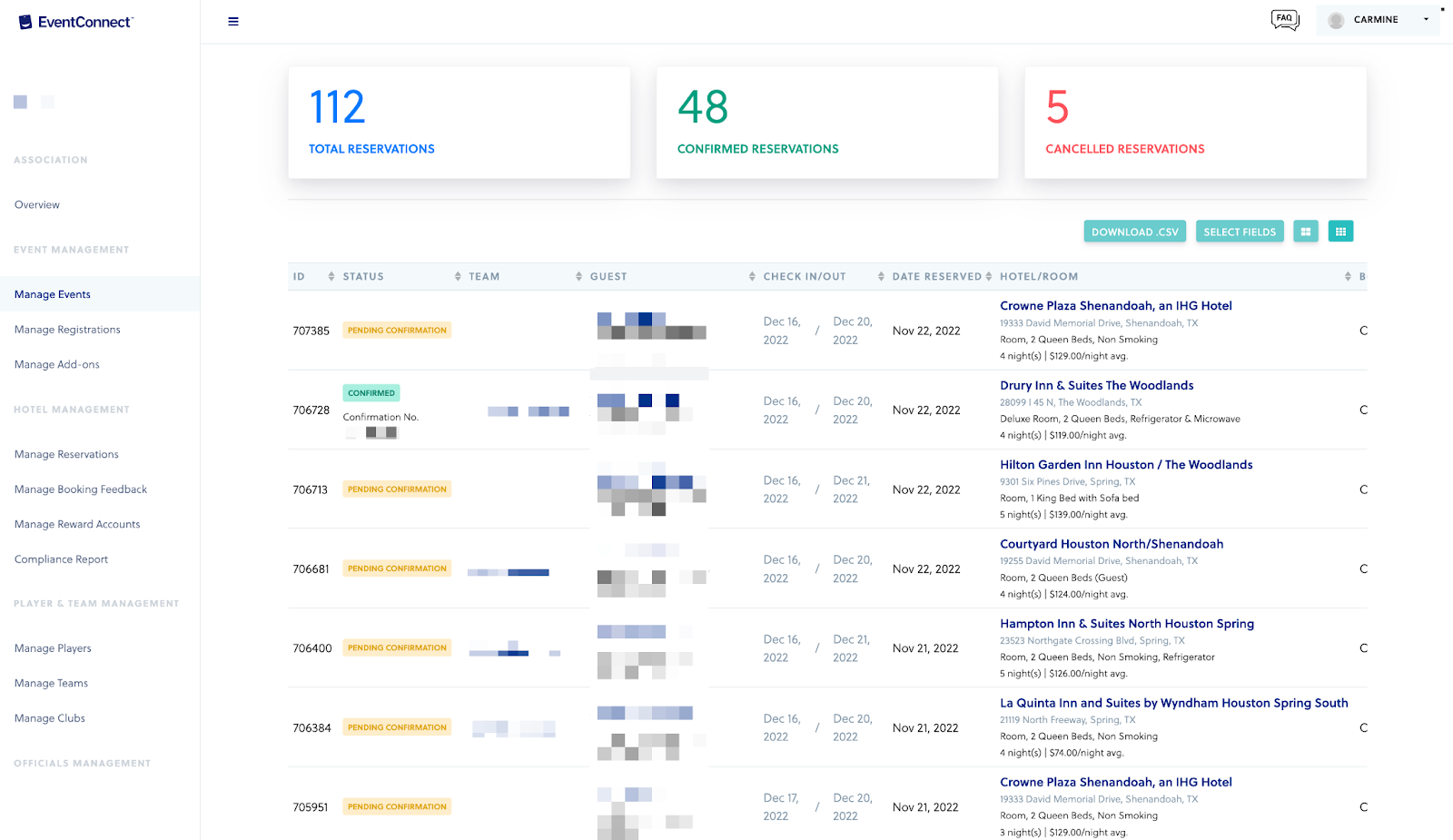 If you want to have even more control of the experience, you have the ability to delegate room blocks to your teams, so they are right where they're supposed to be. The benefits include:
Guarantees rooms for when you need them.
Makes for a hassle-free booking experience.
Fast and easy to execute.
Through leveraging our room blocking system, you guarantee your teams the lowest hotel room rate available. You also have the power to manage room blocking privileges between teams, can instantly view all booking statuses, and ultimately maximize your event to its fullest revenue potential. By starting the process with a room block, our data shows that the total number of room nights sold increases and overall satisfaction is higher.
Want to see how EventConnect can generate you more revenue through hotels? Book a demo today.