EventConnect is a leading sports tournament management software that helps organizations run tournaments more efficiently. But what if you want to use EventConnect in conjunction with other solutions?
No problem! This blog post will show you how to integrate EventConnect with your favourite platforms to get the best bang for your buck. We will also discuss some of the benefits of combining our software with other platforms that you can't find anywhere else.
Follow along!
What is EventConnect?
Okay, back to the basics. EventConnect is a sports tournament management software that helps everyone involved in the tournament process save time, energy, and costs. We offer features like registration, scheduling, scoring, and payment processing. Our platform also offers a branded app to give you and participants many features with your brand on the frontend. Check out our full list of features here.
There are two primary components of our platform. Let us explain.
Proprietary housing software
By combining tournament registration and housing, you can get up to 30% more room night reservations while saving 24% on team hotel costs by using EventConnect. Players and teams love having everything they need at their fingertips with an instant hotel blocking service that provides the best accommodations at the lowest group rates possible.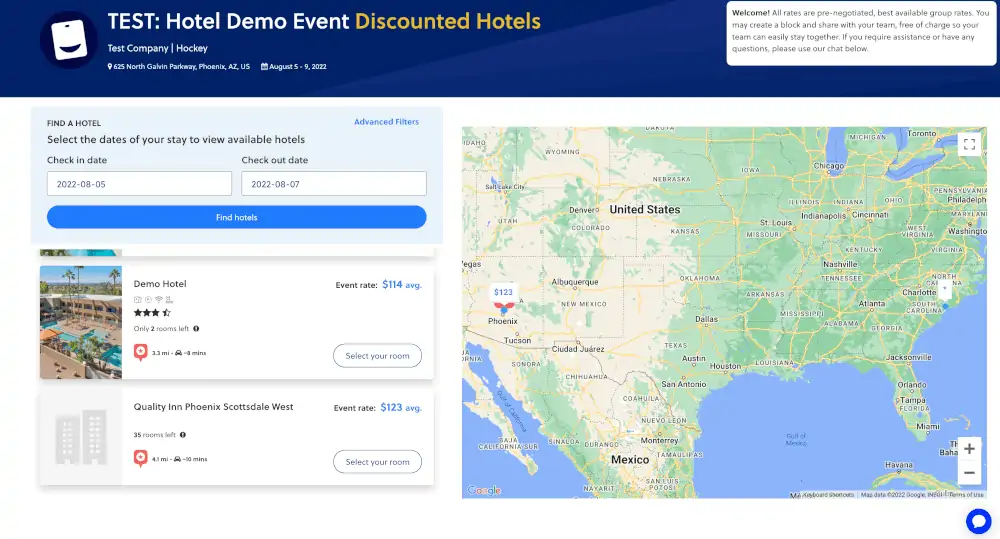 Sports tournament management platform
The other component of EventConnect is our sports tournament platform. With our software, you get seamless registration, merchandising, exclusive housing & accommodations, payment processing, rostering, etc. See all of our solutions here.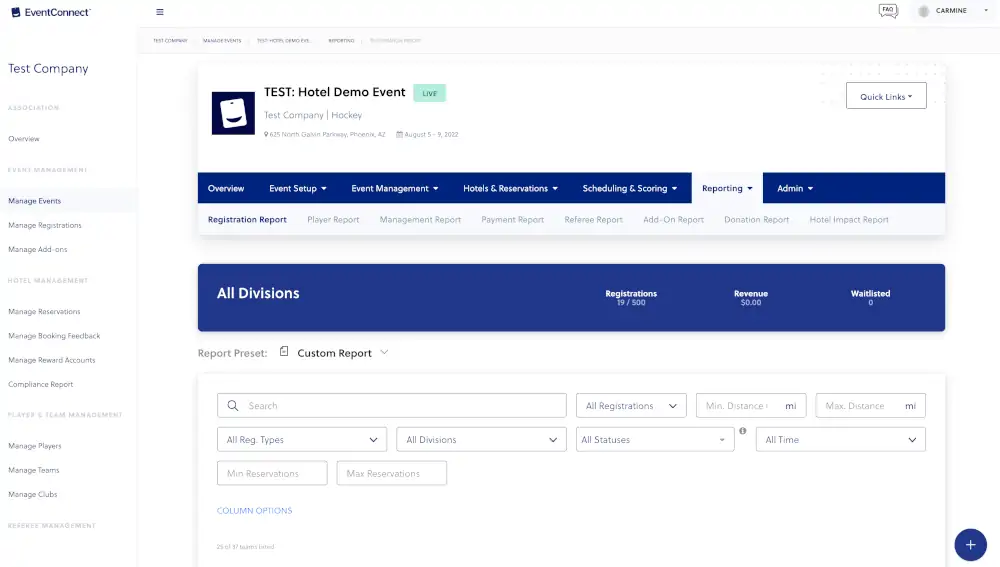 One of the benefits of using EventConnect and other tournament software is that you can manage all aspects of your tournament across the entire lifecycle of an event. It helps you save countless hours while offering extensive customization to fit your business needs.
That brings us to our next point.
How EventConnect works with other solutions
Unlike most other platforms on the market, EventConnect gives you the best of both worlds: a full tech suite with excellent customer service from real people. Most sports tournament solutions are either full stack with limited or no assistance.
Our platform integrates with your favourite tools, so you can use our robust features or connect to another while still getting some of the best housing, online group rates, and accommodations available. Your choice!
And if you're tech-savvy, via API, EventConnect can integrate with your custom registration platform, accounting, email marketing, and analytics tools to save you more time and create efficiencies.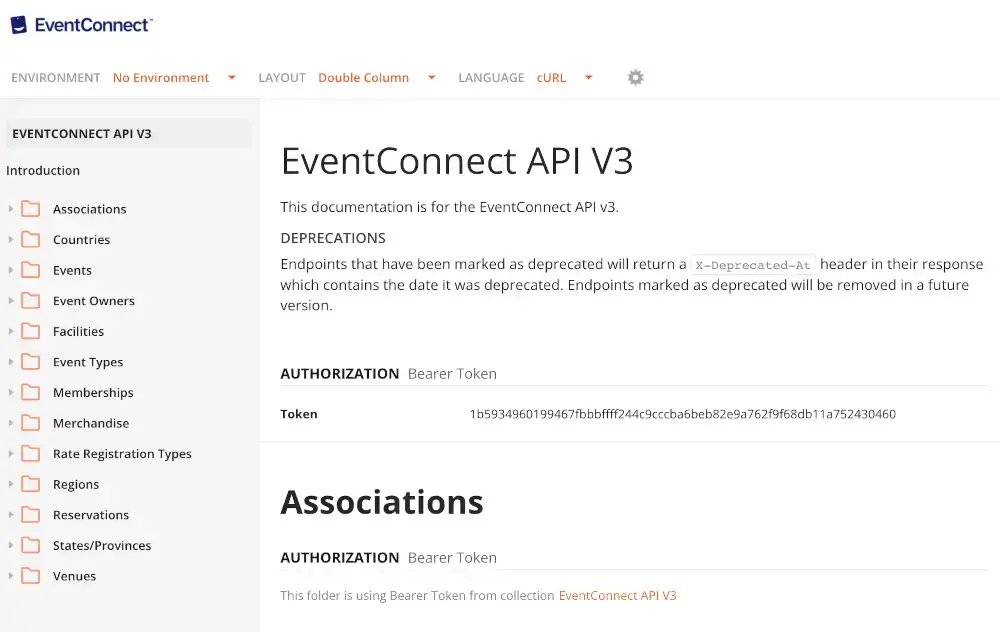 Our open API enables you to extend registration, reservation, or association data in real-time if you need further customization.
Dedicated support from real people
We aren't just a tournament platform. Our team is made up of a committed staff that is enthusiastic about youth and amateur sports and helping partners like you grow their tournaments with technology. It's one of the reasons EventConnect consistently receives a 99% positive booking experience rating from travel participants.
You gain multi-channel support from our team via email, chat, phone, and Facebook Messenger. Oh, and Eve, our 24/7 chatbot, is available at any time to help you as well!
Agents are available by email or phone 8:30-6 Monday-Friday and through email 8:30-1 on Saturday. Additional agents are available from 5:30 AM–8 PM Monday through Friday.
Still, need help? Browse our extensive Help Center with 60+ articles that walk you through how to use our software.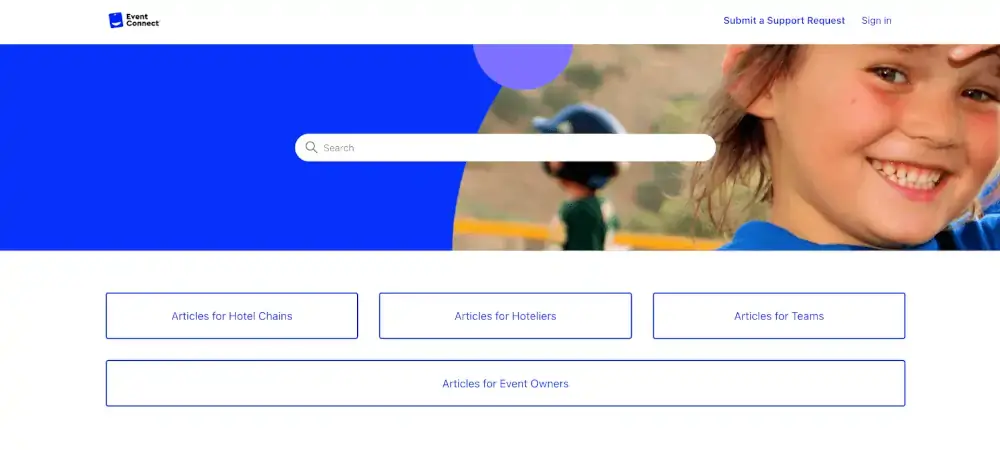 Final thoughts on EventConnect integrating with your favourite tools
Juggling different tools and platforms while organizing amateur sports events is common. It's a part of business. You have accounting, marketing, analytics tools, and more. Wouldn't it be nice to combine those under one platform? That's the power of EventConnect.
Our sports tournament and housing software can integrate with your existing tech stack to create efficiencies and save resources. You can offer the best possible experience for participants while driving the most amount of revenue. Want to see it for yourself? Book a demo today!