Would you like to increase registration, manage tournaments more effectively, and maximize revenue? We all would! As an event organizer, you'll need to invest in event management software to achieve great results.
Running a tournament without event management software is like living in the stone age. Using spreadsheets or juggling third-party tools creates inefficiencies that impact your bottom line.
Thankfully, there's a more modern and efficient way to approach event management. 74% of event organizers rank software as the most crucial factor toward increasing event performance.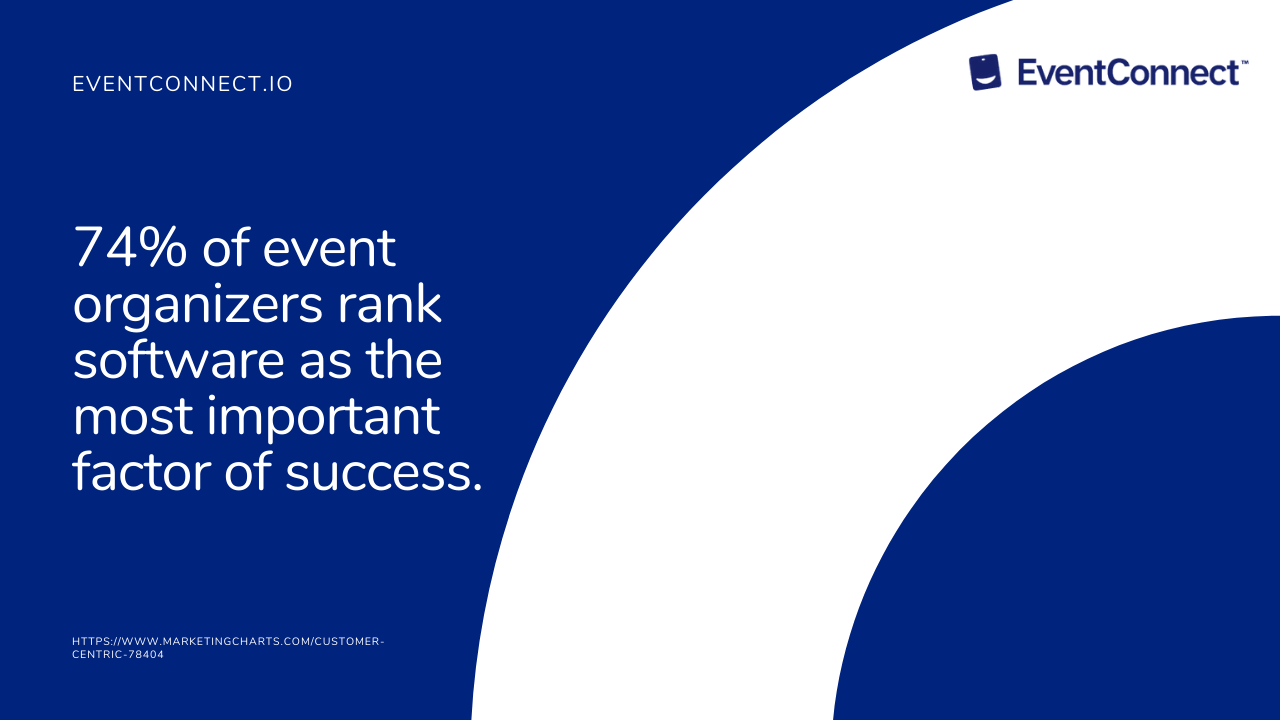 Solutions like EventConnect and StackSports greatly reduce the common pain points that impact event organizers, providing solutions to automate scheduling, manage scoring, collect payments, communicate with players, and more. Within these platforms, all of these tasks can be completed in one location instead of several tools.
Once you've narrowed your software options down, it can be tough to decide which platform to choose to manage the operations of your business with. Which tool is best? What advantages does one have over another? This is why we've documented a comparison of  EventConnect and StackSports to provide a holistic overview of both tools.
Continue reading to determine which event management solution is best suited for the needs of your business. 👇
EventConnect
EventConnect's event management software is a no-cost solution that helps to increase tournament revenue, provide operational efficiencies, and enable a premium experience for your participants.
Say goodbye to disorganization and headaches. With EventConnect's platform, you gain access to an extensive suite of software features and a dedicated team of account managers and service representatives that allow you  to:
Drive event accommodation revenue.
Gain deeper insight through data and analytics.
Create operational efficiencies.
Generate increased tournament registration.
EventConnect features
Below are many of the primary features of EventConnect that can help to increase the performance of your event.
Scheduling and scoring
EventConnect includes some of the industry's best scheduling and scoring capabilities. Just click "Scheduling & Scoring" from the event dashboard.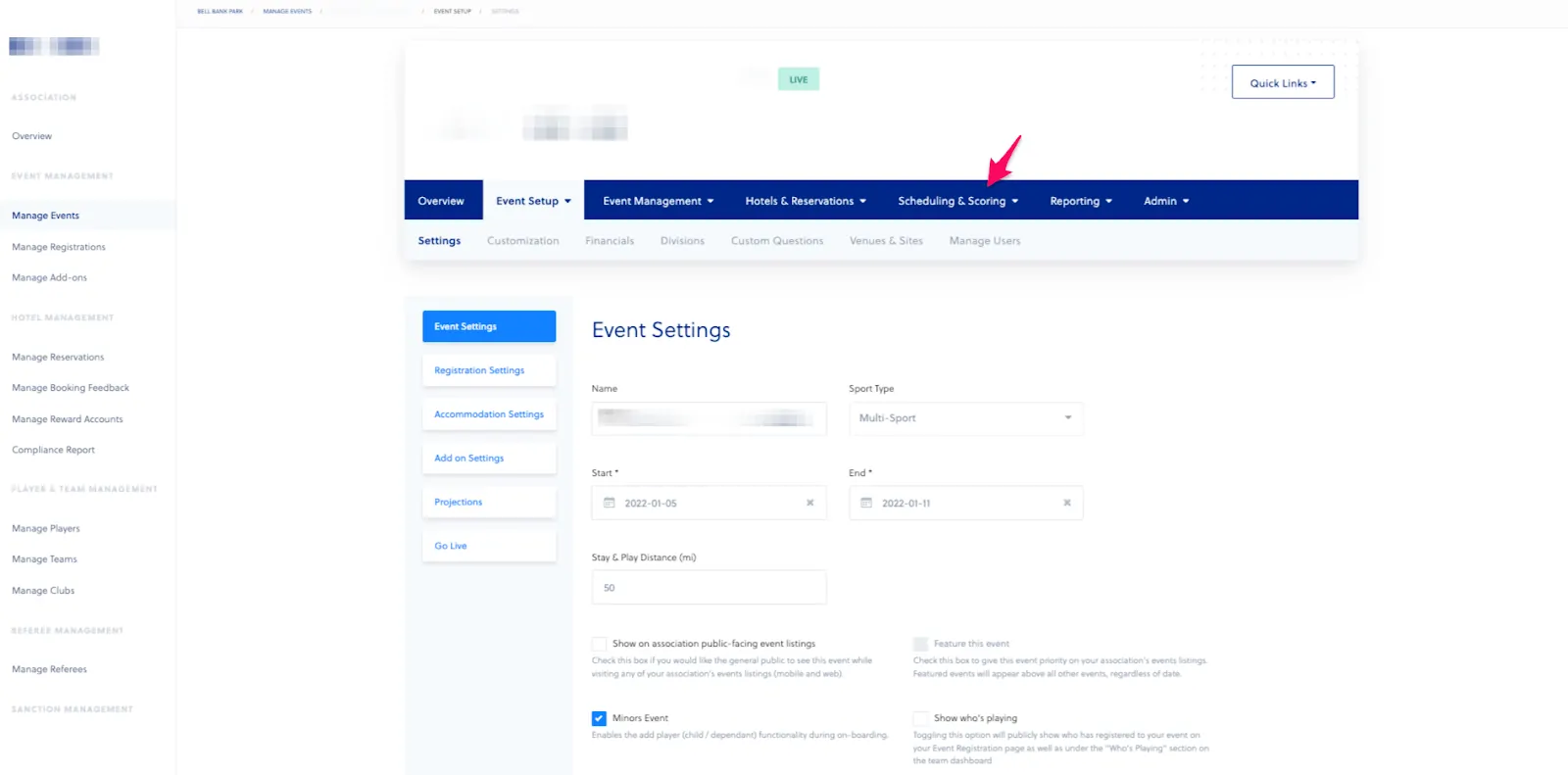 You can view schedules & standings, pools & brackets, team points, and your event's calendar. All of which can be shared with your participants!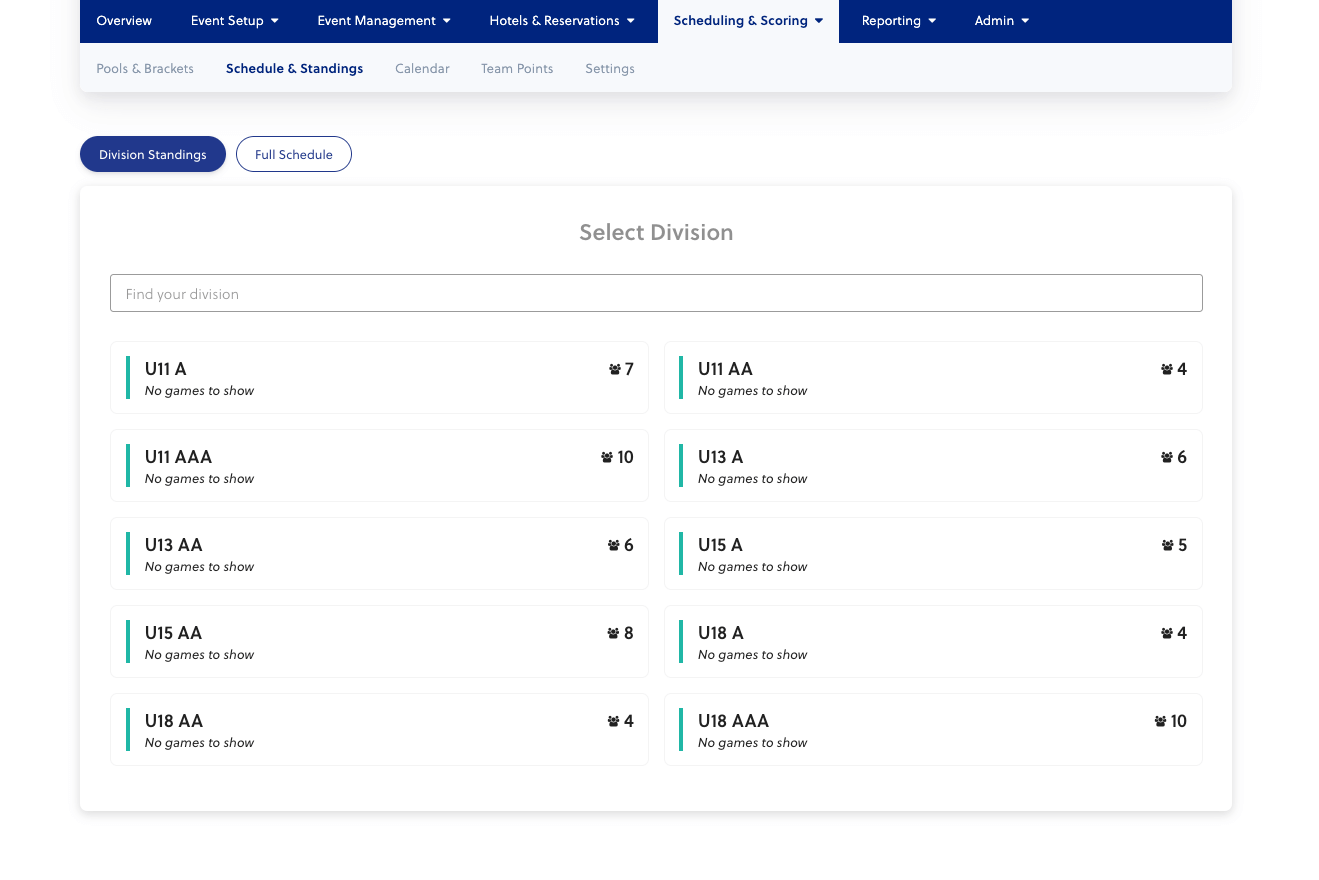 EventConnect offers multiple pool and bracket formats for ultimate tournament flexibility. Scheduling your games across multiple venues and assigning referees is a breeze.  You also have access to advanced scoring customization via the "Scoring Settings" feature.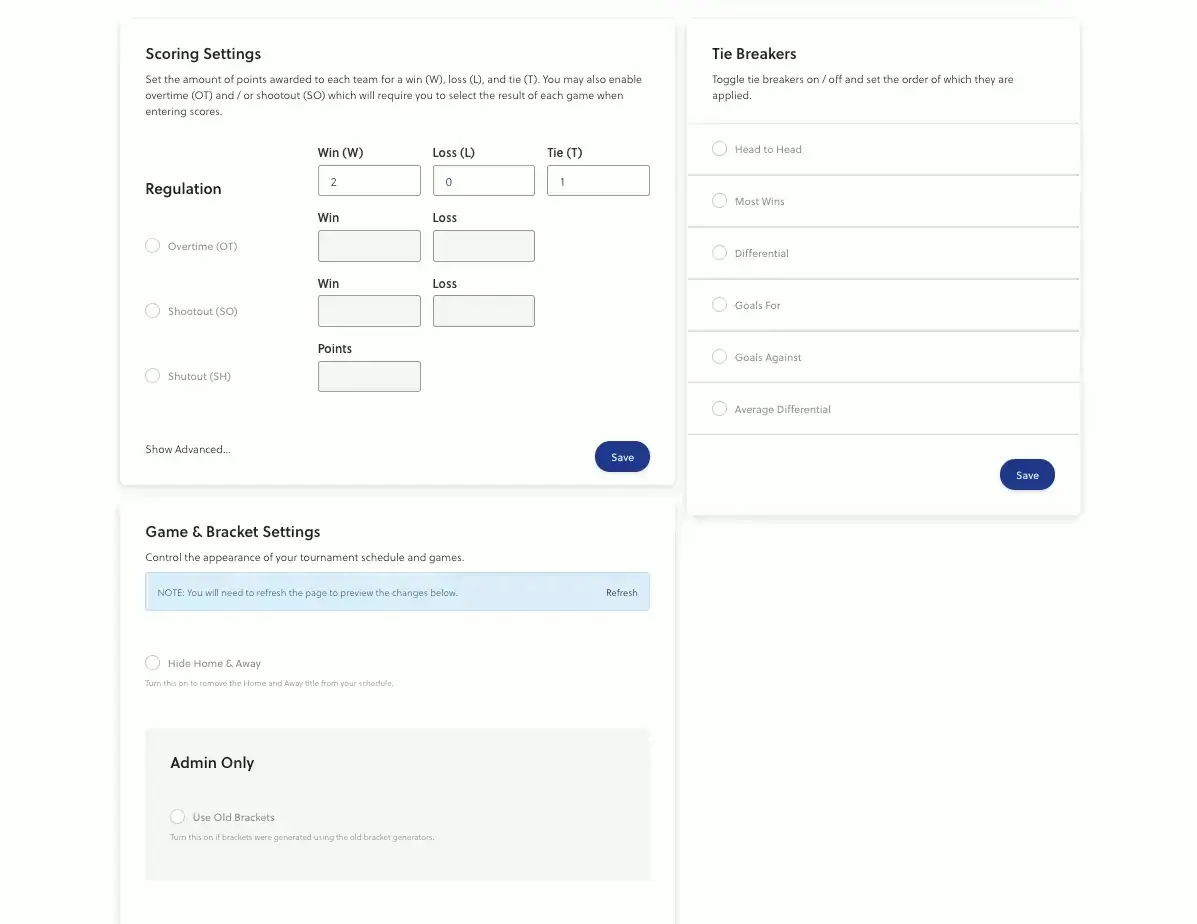 EventConnect makes it simple to create, edit, and manage pools and brackets. Instantly view or export standings and schedules at a glance, so teams are always in the know. You can even use the auto-scheduler feature for ultimate convenience.
Hotel Revenue, Finances and invoicing
EventConnect combines deep relationships within the hotel industry with proprietary hotel sourcing technology to provide participants with the best possible online group rates and top amenities. EventConnect achieves a 99% booking experience rating and provides 24% lower group hotel rates when compared to online travel agencies.
Hotel reservations are refundable through EventConnect, and a dedicated staff of support specialists is always available for assistance. In the event that your tournament is cancelled, participants automatically receive travel reward points to apply towards future travel accommodations.
EventConnect offers many financial tools inside the software to help you collect payments, automate invoicing, set convenience fees, create discount codes, and more.
You can customize financial settings including your currency, late fees and merchant account from the "Financials" page of the Event Owner dashboard.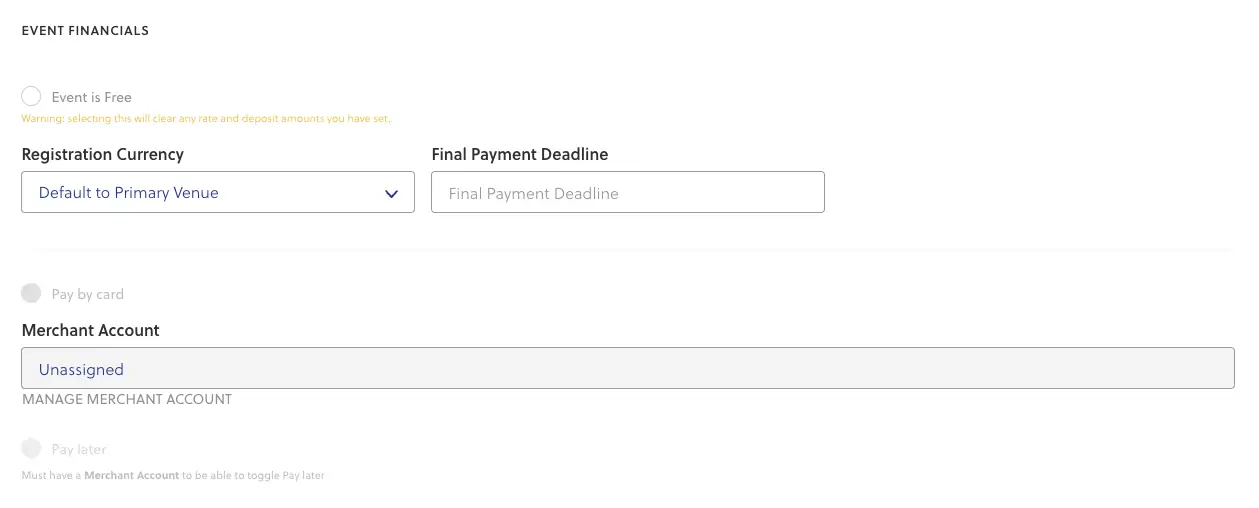 Reporting and data collection
Which tournaments generated the most revenue? How are specific teams and divisions performing? EventConnect allows you to have this data at your fingertips. It also allows you to provide destinations and cities with economic reports to show how much money you're bringing into the local community.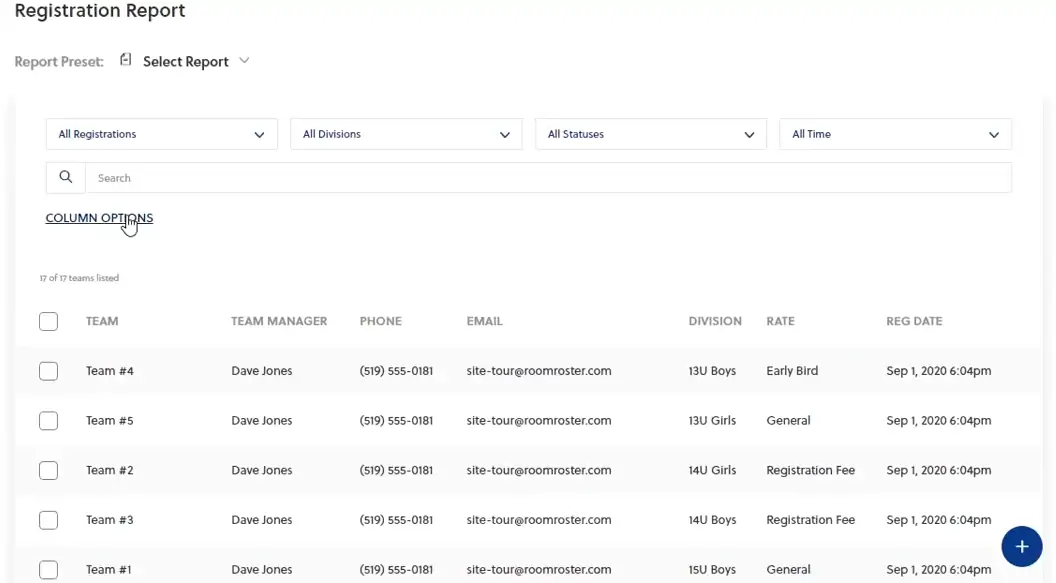 EventConnect also leverages connectivity to external third-party platforms, giving event organizers the ability to easily integrate data from the platform into an external source or integrate data from an outside source into the platform.
EventConnect pricing
Here's one of the best things about EvenConnect: it's a no-cost solution for event organizers! EventConnect is a free-to-use platform designed to secure the lowest available online group rates for event participants. You don't have to worry about hefty monthly or annual subscriptions that cut into your budget.
Processing fees are reasonable at 2.7% + $1.50 per transaction and discounts are available for higher volume partnerships. EventConnect truly provides a winning scenario from a cost and value perspective. Learn more about our payment processing service.
StackSports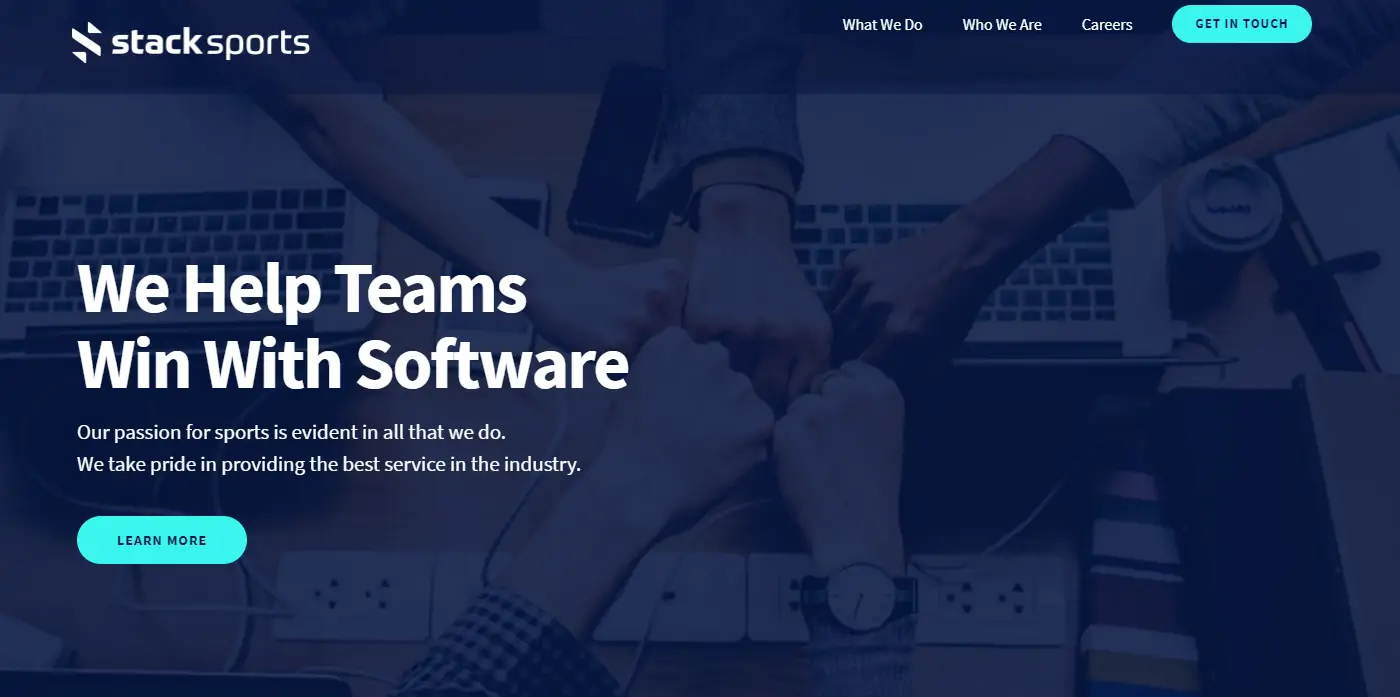 of sports organizations easier and are among the top choices for youth sports tournament organizers.
StackSports features
What exactly does StackSports offer? Here are some of its main features.
League management
StackSports serves more than 20,000 clubs, leagues, and governing bodies in North America. They help organizations save time and energy managing leagues, clubs, and associations. Their easy-to-use registration platform provides intuitive tools to process payments, sell merchandise, and schedule games.
Payments
StackSports has developed StackPay, a payment platform designed specifically for youth sports.
StackPay processes an impressive $1 billion every year through registration, merchandise, and recruitment transactions. It can be integrated into third-party websites and customized for league and club payment plans.
Recruiting

Another proprietary solution that's included in StackSports is CaptainU, Which is an online recruiting program for athletes and coaches. It's used by more than 2 million athletes, over 10,000 college coaches, and 100,000 teams. It helps coaches and athletes build better relationships and connect with each other more easily.
StackSports pricing
How much does StackSports cost? Unfortunately, there are no pricing plans listed on their website, so you must inquire with their sales department directly to receive a quote. Costs will be based on your individual wants, needs, and goals.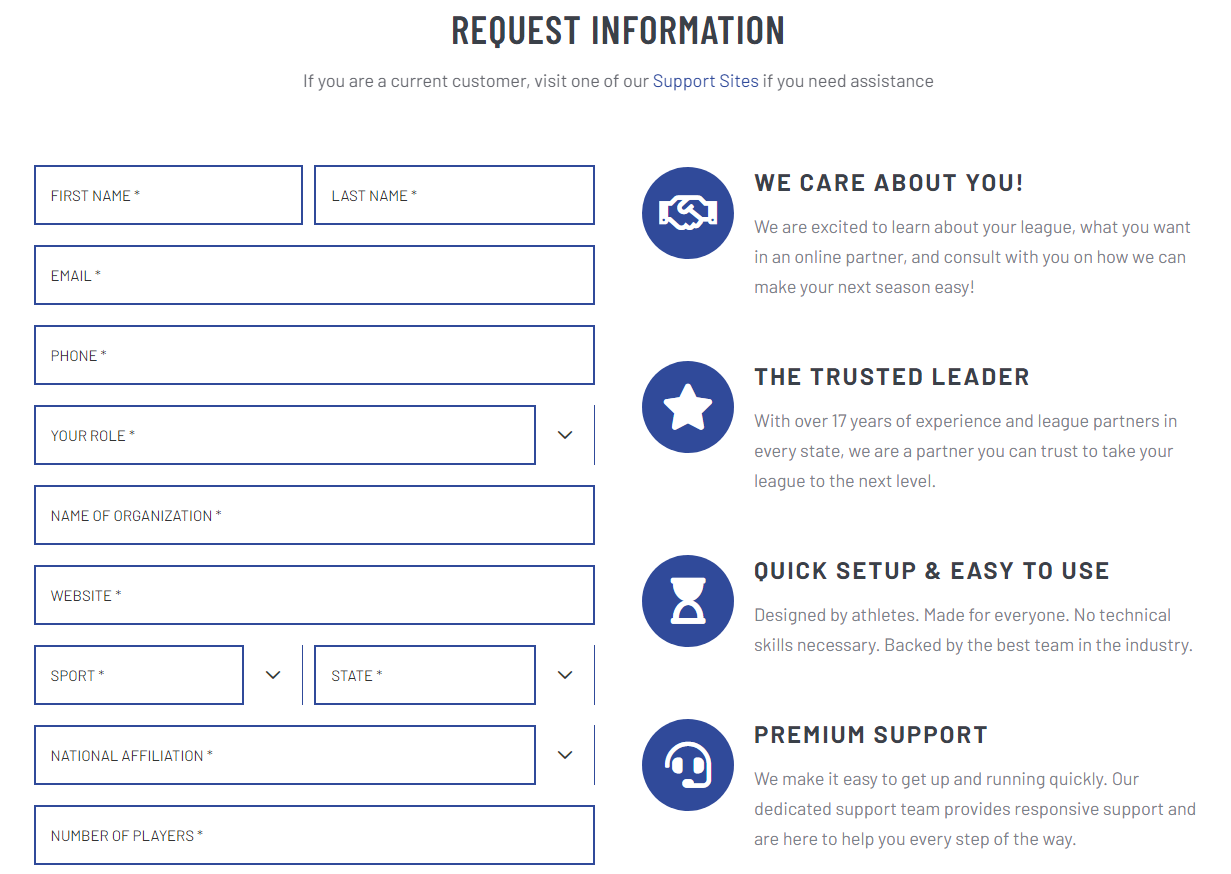 StackSports offers a  strategic partner membership for $99/year. Becoming a member gives you access to discounts, perks, and tools that make managing youth sports events less expensive.
While there are no formal numbers mentioned on the official StackSports website, several customer reviews state they paid $250/month for their services. While quotes for your organization may differ, this can be used as a benchmark.
EventConnect vs StackSports verdict
EventConnect is an industry-leading event management software that drives numerous efficiencies for event organizers, such as:
Payment processing and finance reporting.
Scheduling and scoring.
Reporting and analytics that provide deep insights into event performance.
In-app merchandise sales for maximized revenue.
Configurable and user-friendly registration flow.
Player membership and league management.
And more!
EventConnect combines 10 unique product categories in total to enable stakeholders to grow their businesses and manage events more easily. There are no costs to use the software and it offers some of the lowest processing fees in the industry. Participants also receive the lowest group hotel rates available with the best amenities.
StackSports offers similar features to EventConnect and has created custom products such as StackPay, SportsConnect, and CaptainU. The downside is that these products are expensive to use and less integrated than EventConnect's all-in-one free-to-use platform.
Event organizers who are looking for a feature-rich and no-cost solution should schedule a demo of EventConnect today. On the other hand, event organizers that require additional recruiting features in exchange for higher fees can give  StackSports a try.