Our team at EventConnect is constantly updating the platform to provide our partners and their participants with a better sports tournament experience. Here are some of the main changes we've made to our software over the last month!
1. Edit Coupons
Coupons can now be edited, specifically the expiration date and use limit. The updated expiration date cannot be set to before today, and the use limit cannot be set to anything less than the current amount of times the coupon has been used. Event owners can use this flexibility to offer more value and drive revenue through discounts.

2. Custom Registration Waitlist Messaging
From an event's Customization page, users can customize the Registration Confirmation email sent to a Waitlisted team. This feature can help Event Organizers explain the waitlist process to users to avoid confusion about their registration status for an event.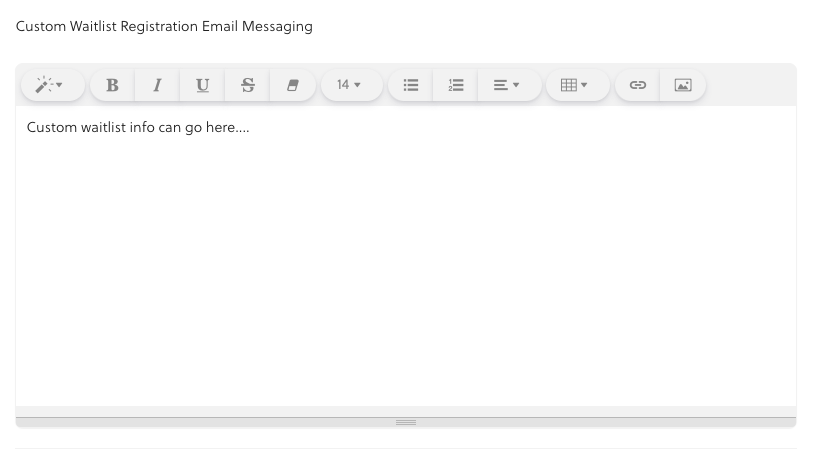 This message will update the text in the Registration Confirmation email if the registration is placed on a waitlist. Or when registration is moved to a waitlist from another registration status.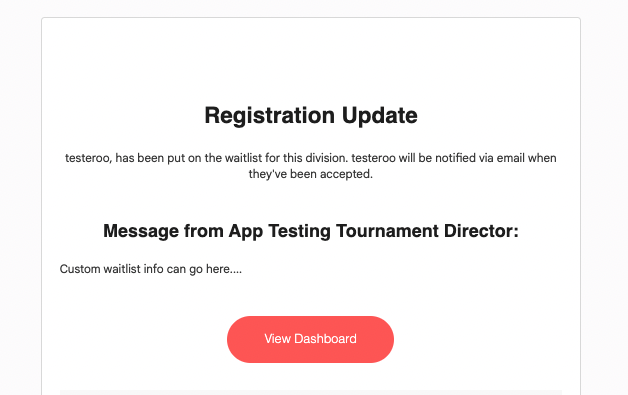 3. Import Custom Questions from Another Event
When creating Custom Question surveys for an event, previously, event owners couldn't copy them from another event. Often, all events, or a particular type of event, will have the same survey. Currently, these need to be created manually or partners must complete one event fully before cloning it for all of my other events.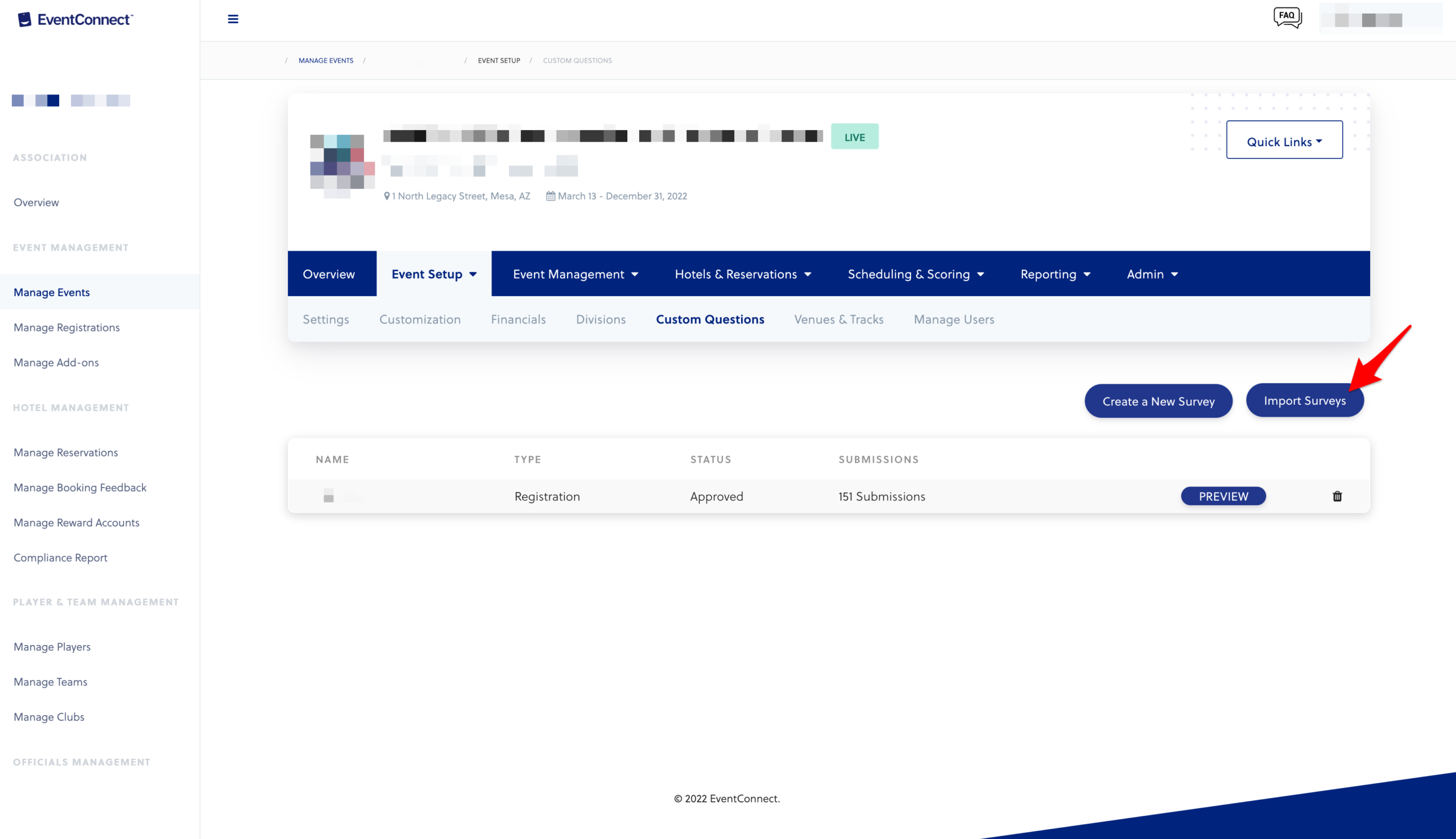 From the Custom Questions page, via the Event Setup menu, we've added the ability to import surveys from another event!
We've added an Import Custom Questions feature to speed up the event creation process. This tool allows the Event Organizer to import existing surveys from other events – these can be quickly activated for the new event or customized to be more event-specific.
4. Payment Options on Player Invite & Merch Pay Later:
Our platform now allows players to pay later during invite flow and pay by check/email/e-check, depending on what's set on the event financials.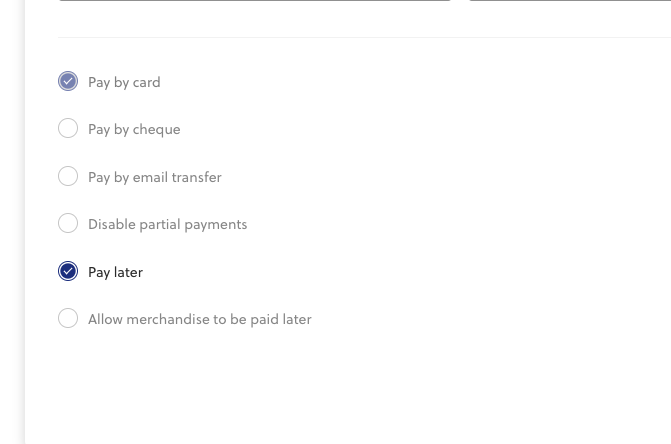 Also, when selecting merchandise during both the registration flow and player invite, if "Allow pay later merchandise" is turned on, user's can select merchandise to purchase, and we'll create the necessary orders for that merchandise, but we'll allow the user's to come in later to make payment.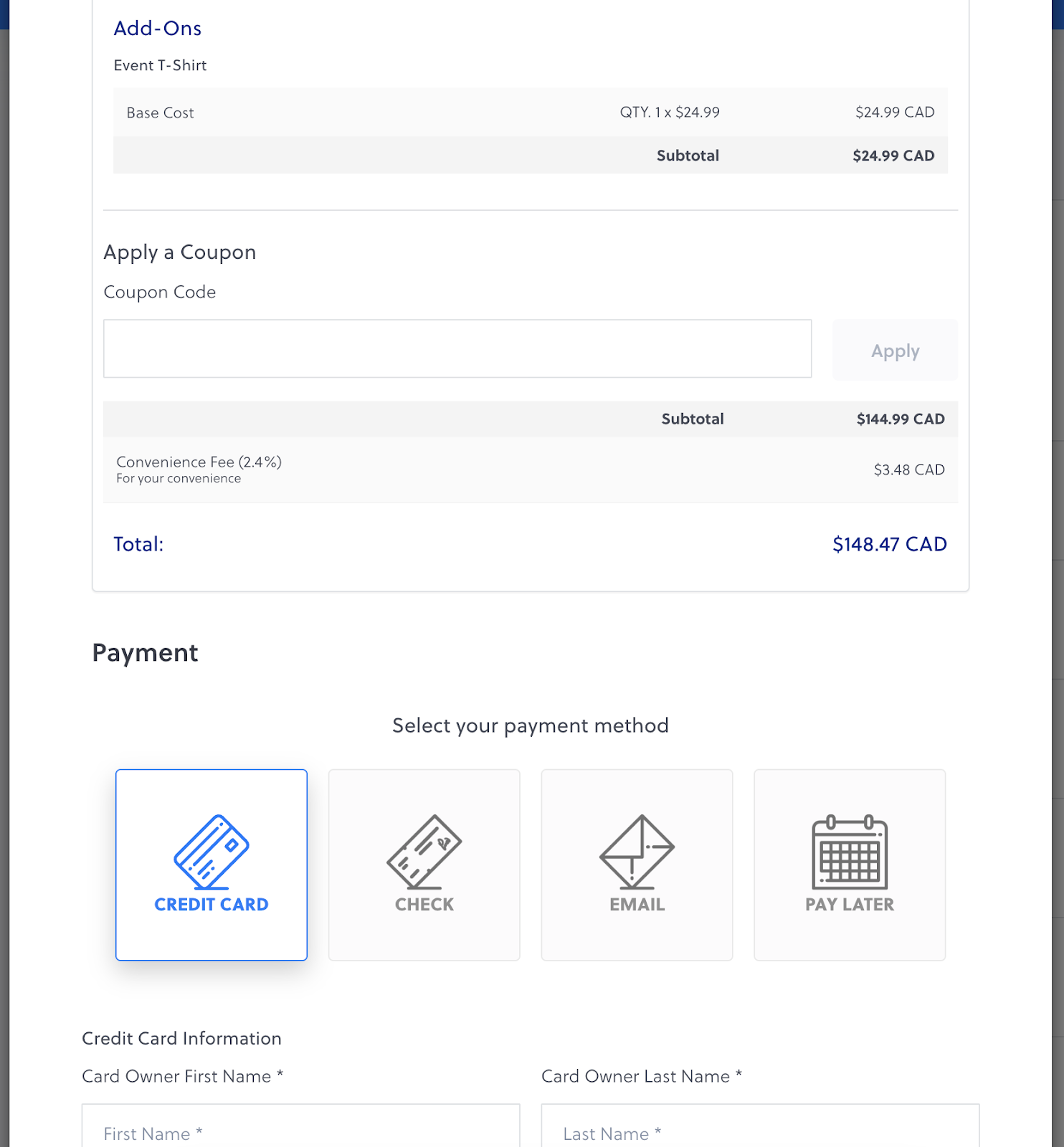 5. Show Active/Past Teams in the Player Modal 
Directors need the ability to see what teams a player is currently on and the past teams they have played on when searching them in the system. We added the current and past teams in the player modal. And you'll now see the player modal on the "Find Players" page.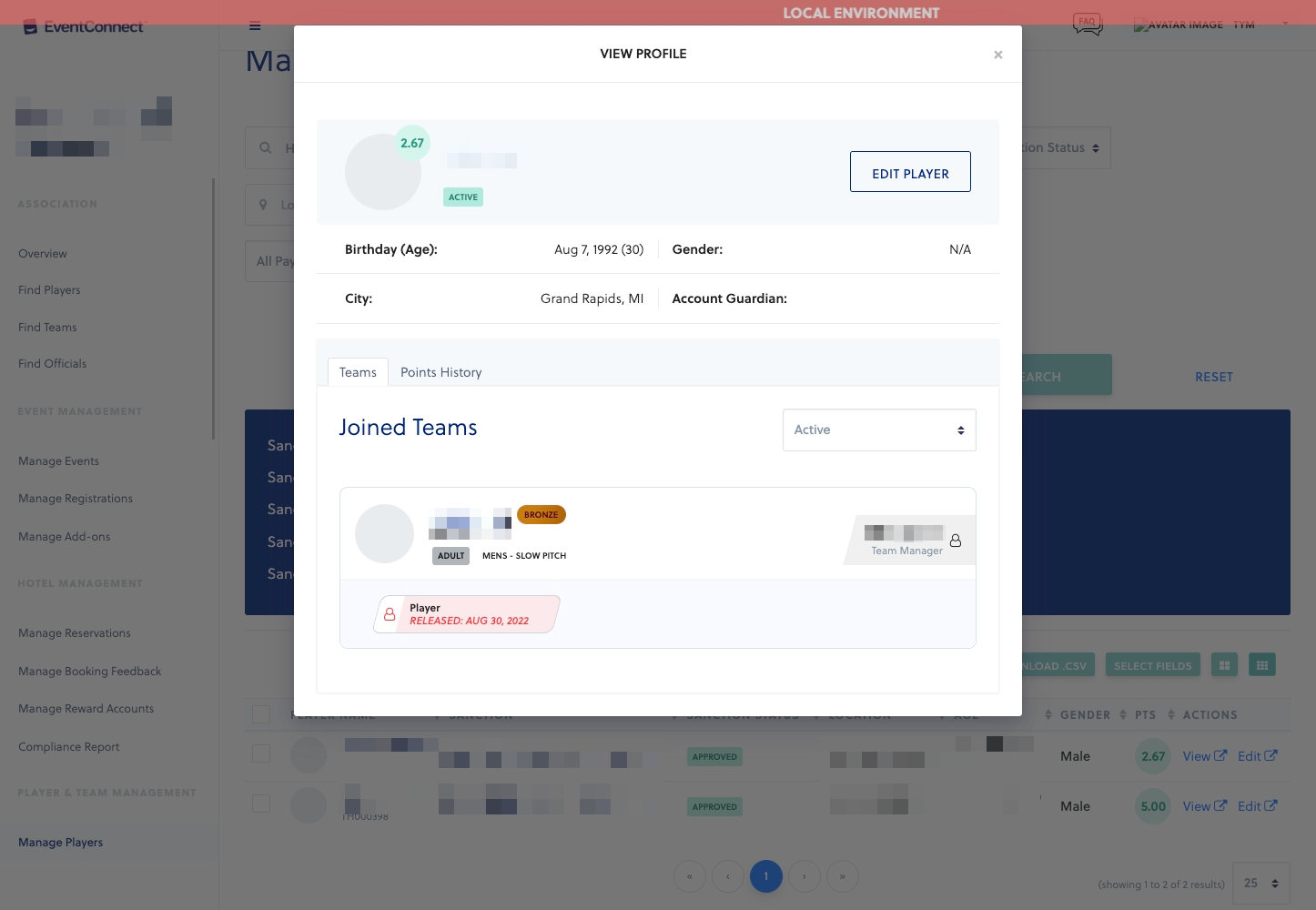 6. Print View for Large Brackets
Large brackets that go beyond one page is now formatted cleanly and can print in "chunks" that logically represent the different rounds/stages of the tournament.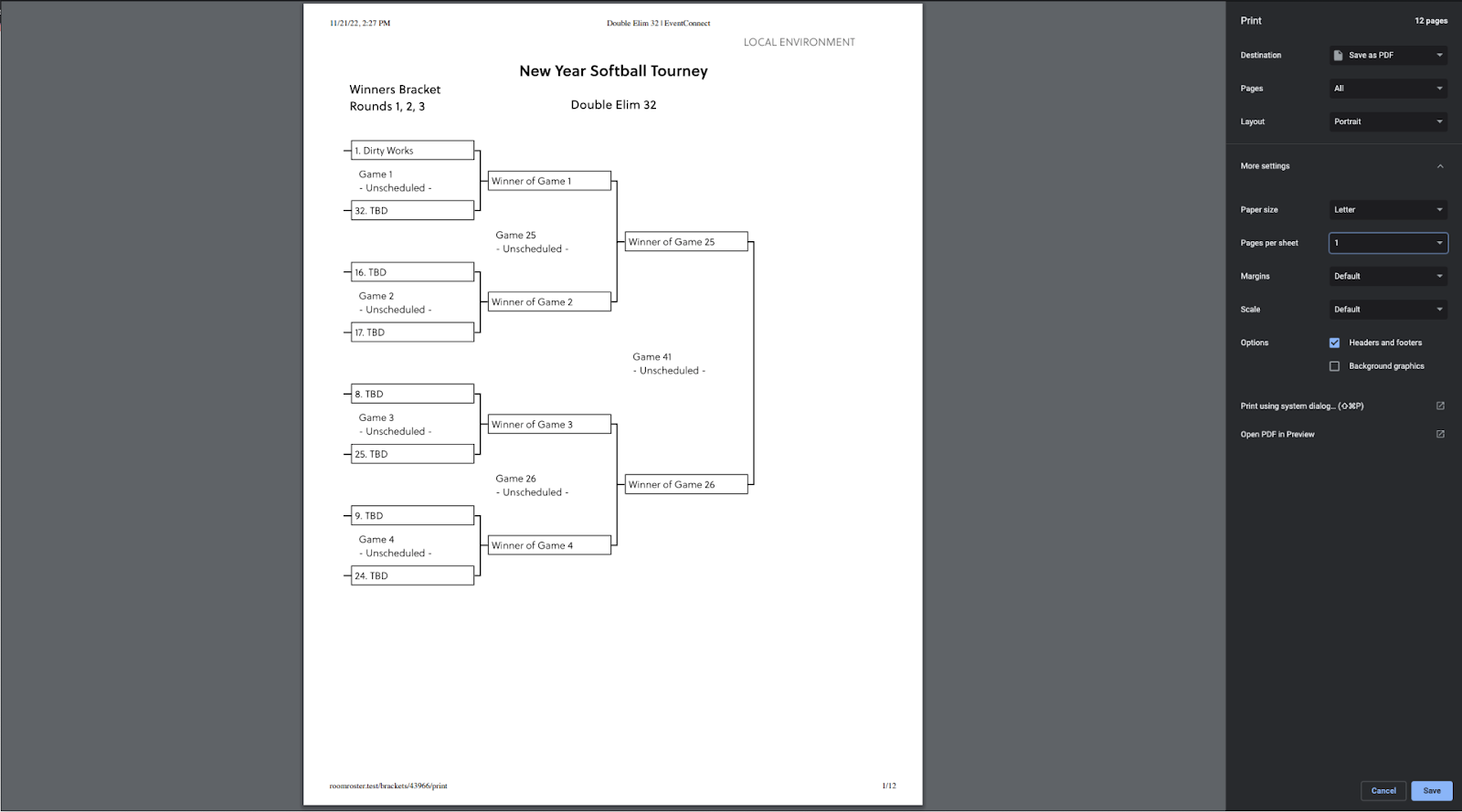 Rounds are divided into a maximum of three per page since that is what will fit horizontally. Then games are divided into a maximum of four per round per page since that is what fits vertically.
7. Preview Hotel Listing
A new feature, "Preview Hotels," allows Event Organizers to promote their Hotel Feed without enabling reservations or room blocks. This feature allows an event to pre-promote hotel options before opening inventory up to attending teams, which can be especially useful for large events in compressed markets.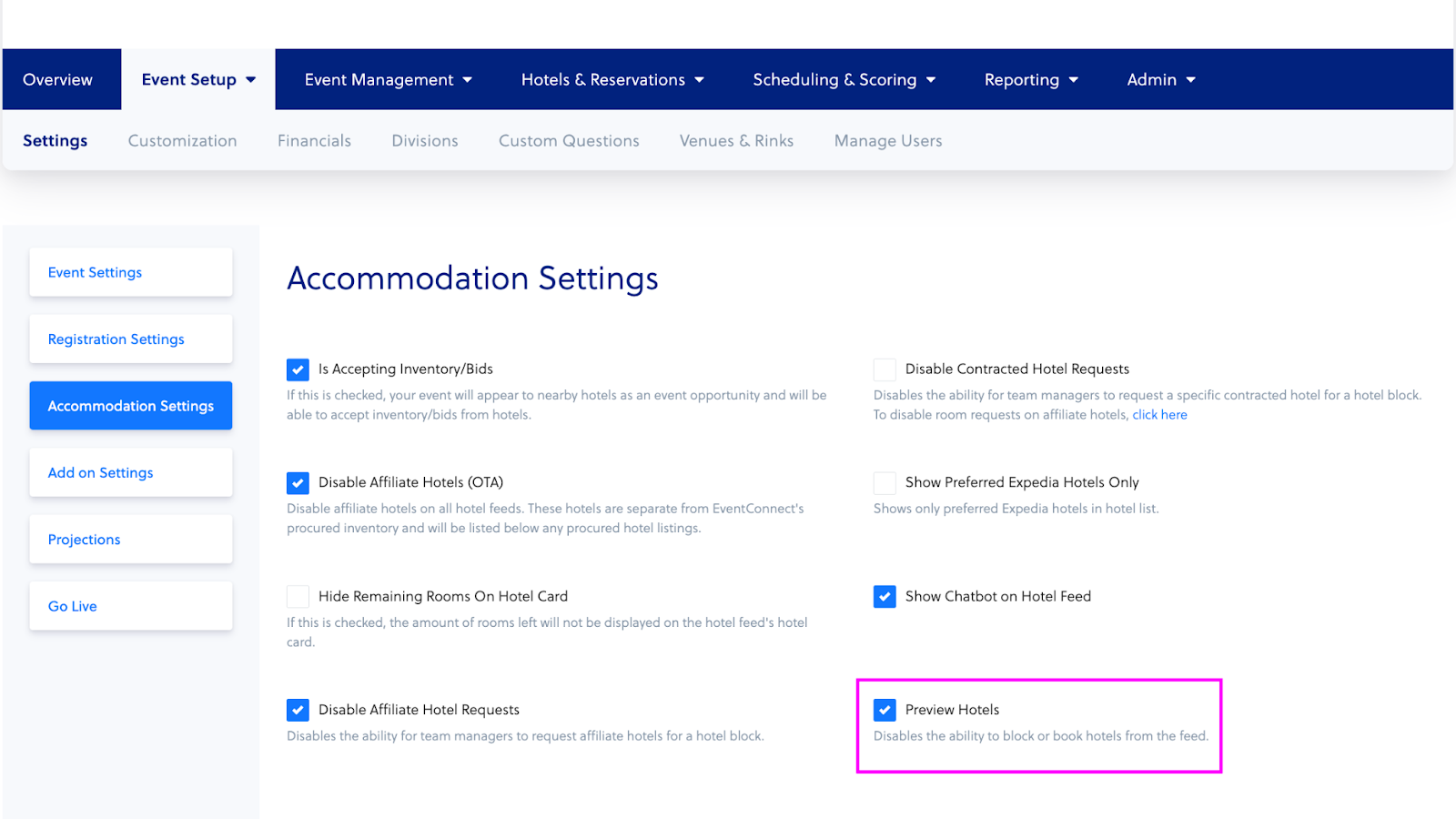 When enabled, hotels can be browsed, but booking and blocking are disabled.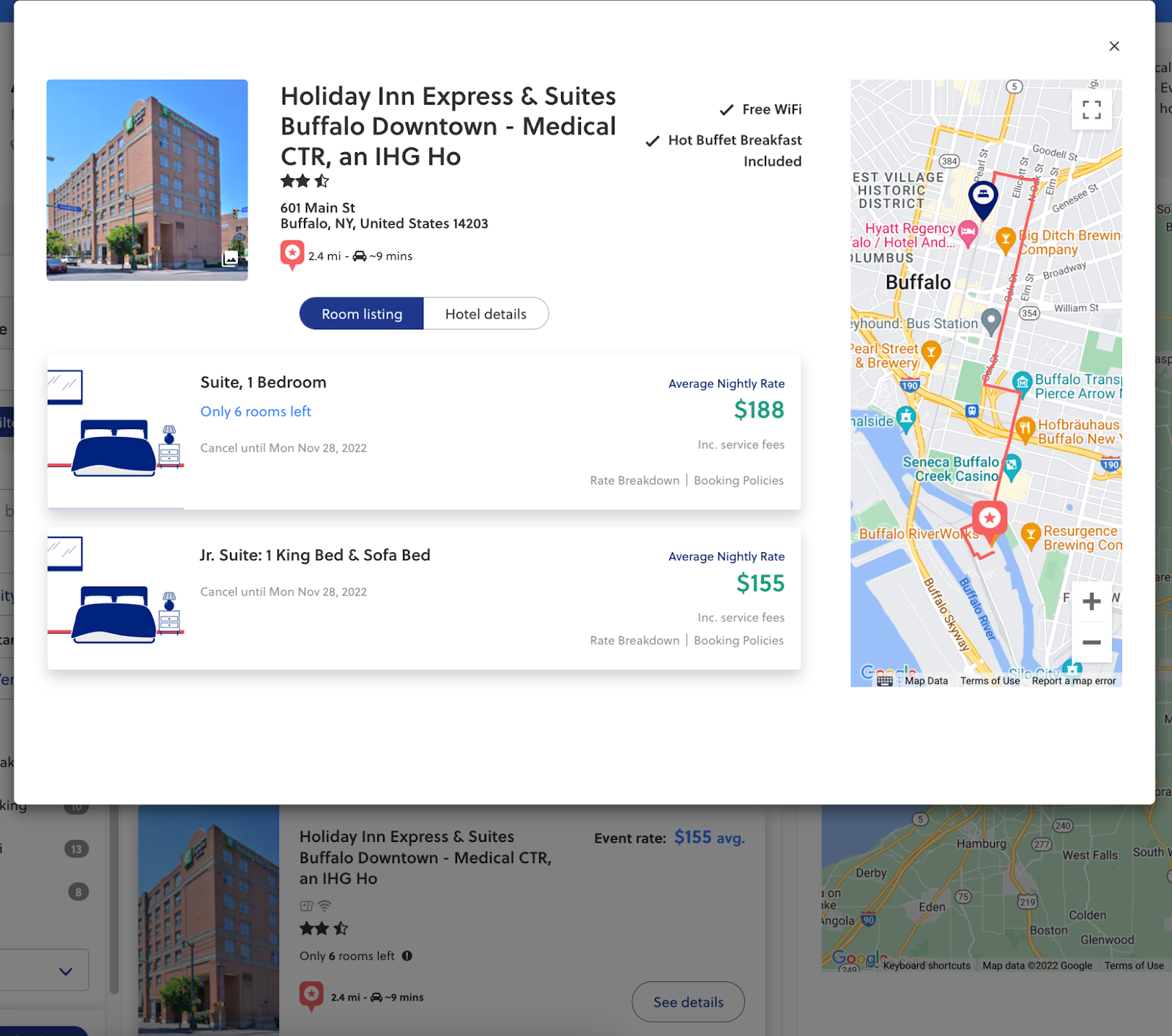 Enabling the feature also adds a badge to the event header, clearly indicating the event's hotel options status to Event Organizers.
Wrapping up EventConnect's monthly product updates
The EventConnect team is constantly improving our software to create a better experience for you and participants across the board. Schedule a demo today or browse our features if you want to see how EventConnect can make managing tournaments pain-free.