Our team at EventConnect is constantly updating the platform to provide our partners and their participants with a better sports tournament experience. Here are some of the main changes we've made to our software over the last month!
Jump to a specific product update:
Scale your customization of custom data collection
When running multiple events on EventConnect, you always find that you want to ask the same type of custom data from participants and teams. We've added a tool that allows you to import custom questions from an existing event into another event. This tool will save time in the new event creation process, and help organizers get registration up and running even faster.
By visiting the Divisions page from the Event Setup menu, organizers can now select "Import Surveys," choose an existing event and import all surveys into the current event. Once imported, you can still make event-specific modifications as well.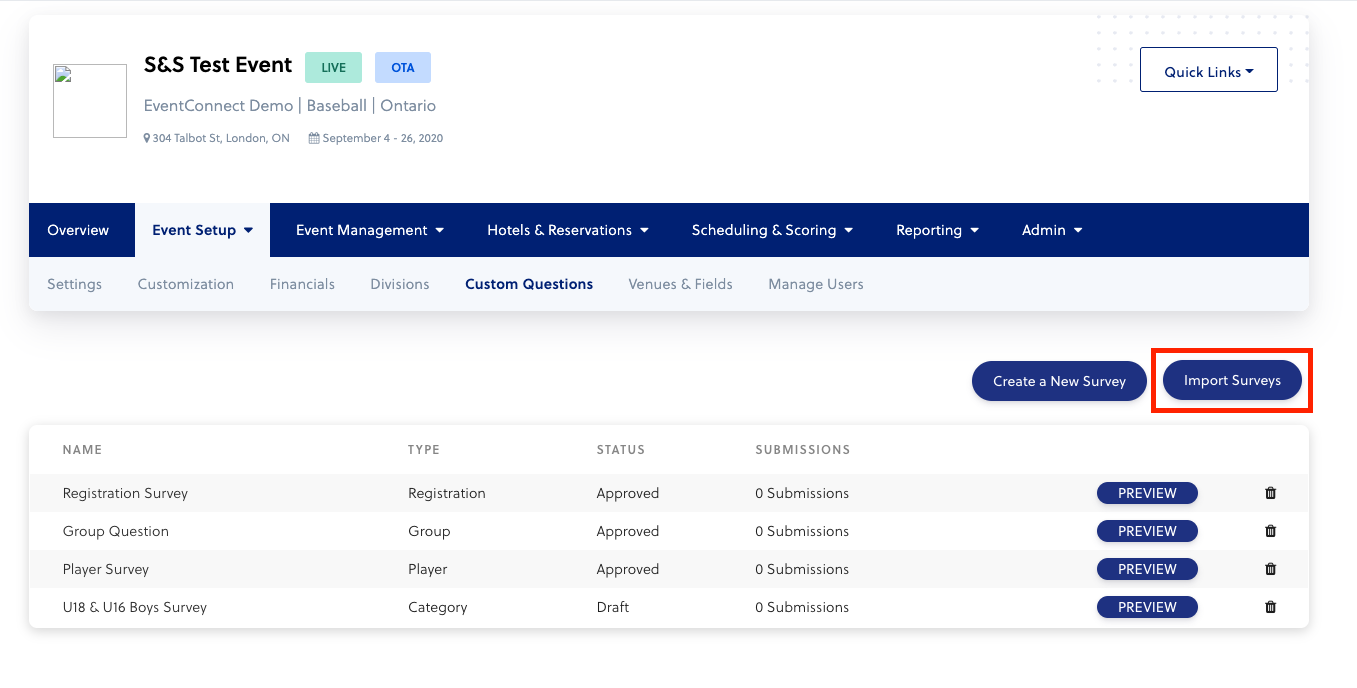 Additional Room Requests on The Hotel Team Block (per event)
EventConnect uses its inventory management system to maximize team bookings and keeps the teams and hotels in close contact. For example, when we have negotiated 30 rooms at your hotel, and teams want more than 30. We now have allowed the hotels to limit this, which will keep the teams happier, and you will receive fewer emails. 
Currently, event organizers can limit the number of requests a team can submit, which helps keep inventory available and prevents too many requests from potentially being approved if they aren't needed. 
However, we want to support our Hotel Partners as well; the new Max Room Block Requests per Hotel feature allows an event to limit the number of requests that a hotel can receive; this prevents hotels from being overwhelmed by requests while also giving teams realistic expectations about which hotels are more likely to approve their request for rooms.
On the event accommodation settings page, there is now an input to set the Max RBRs Per hotel. By default, it will be ten.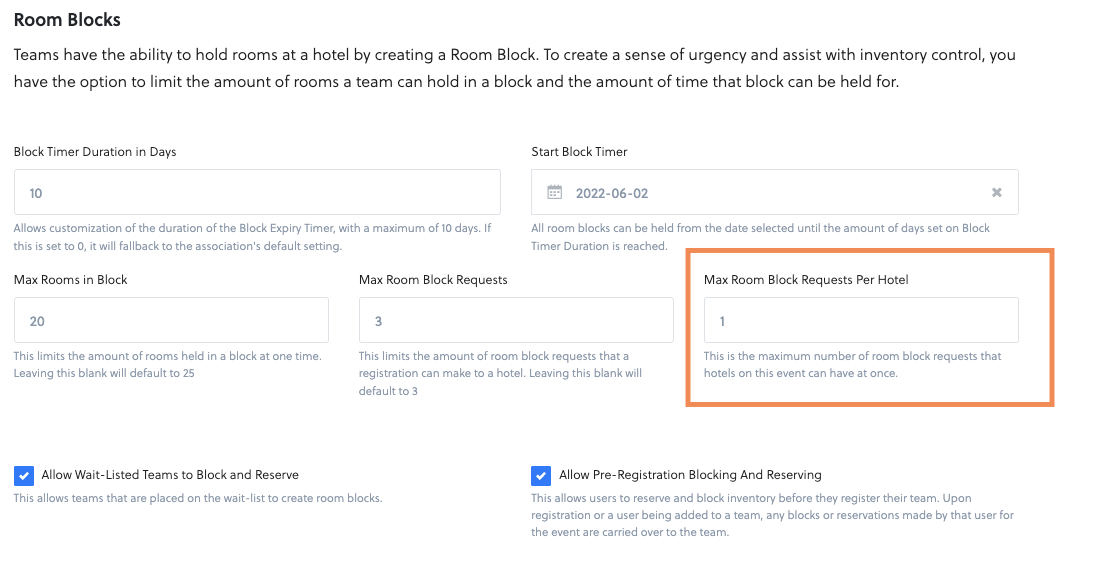 When a user is creating an RBR through the hotel feed, if the hotel has reached the limit specified, the user will not be able to go over the available amount (thus creating a request), and messaging will be returned explaining that the hotel has reached their maximum requests at this time.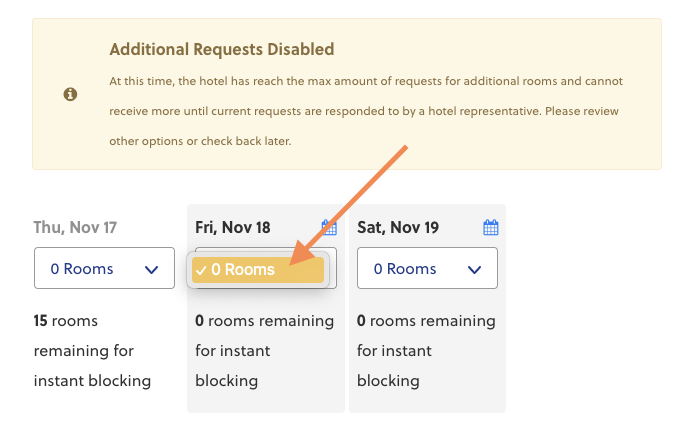 Additional Room Blocking Data for Events
To provide more in-depth data related to team blocking, we've added metrics to an association's event listing. These data points will help event organizers understand how their hotel inventory is being used and can help them focus on the most impactful, revenue-generating workflows.  
Rooms in blocks: a count of how many rooms are actively being held by teams.
Room nights in blocks: a count of room nights actively being held by teams.
Rooms in blocks ending in 48 hours: a count of rooms in blocks that expire soon; use this metric to identify if you may want to encourage teams to make reservations in order to capitalize on this potential hotel revenue.
These can all be found under Room Blocks in the 'Select fields' modal. When clicked, the rooms in blocks will forward you to the events room block list page.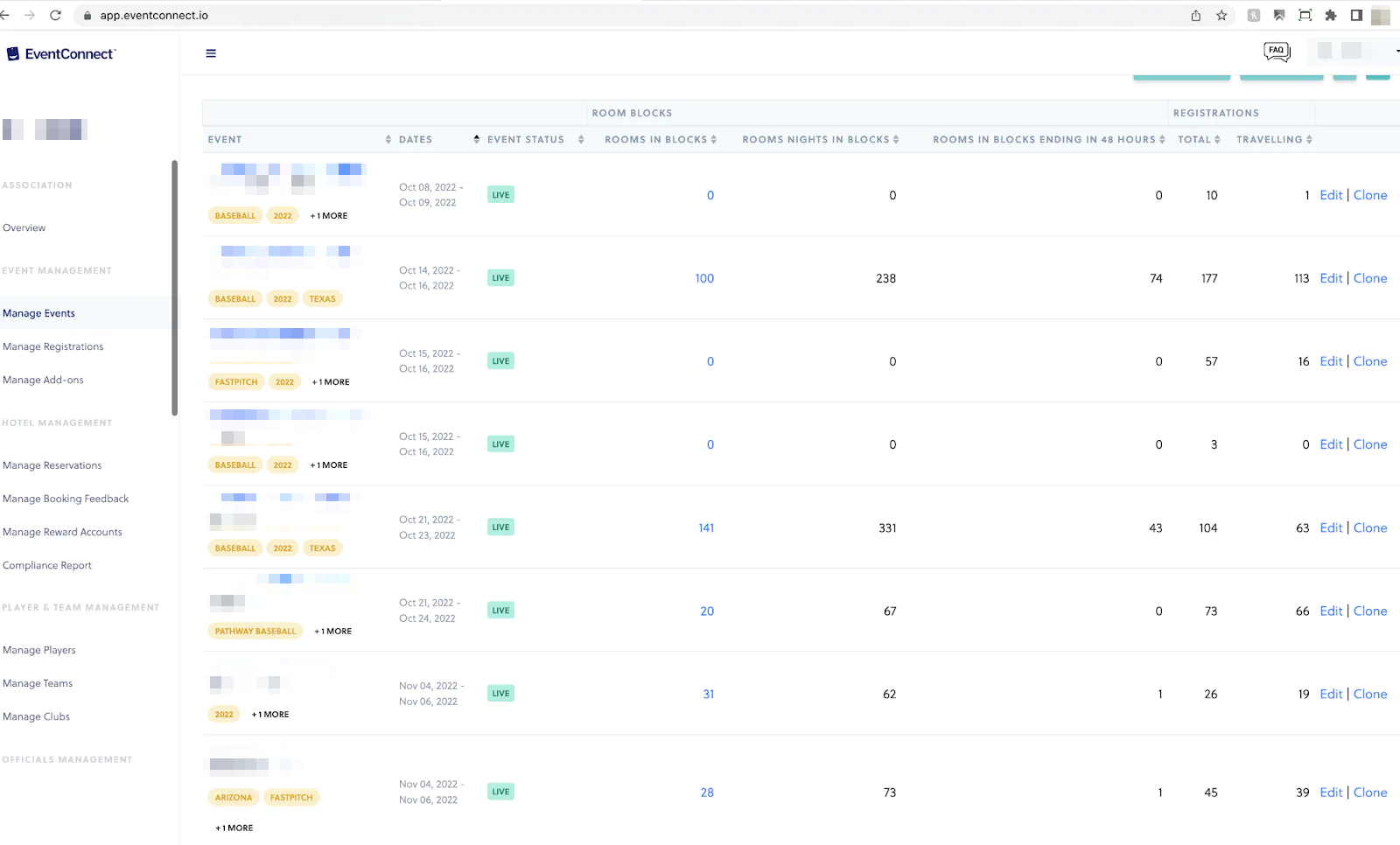 Custom Registration Waitlist Message
When registrations are waitlisted, we now have the ability for event organizers to add custom text to the Registration Confirmation Email that the team receives. This new custom textbox, found on the Customization page from the Event Setup menu, will add custom information to the existing email.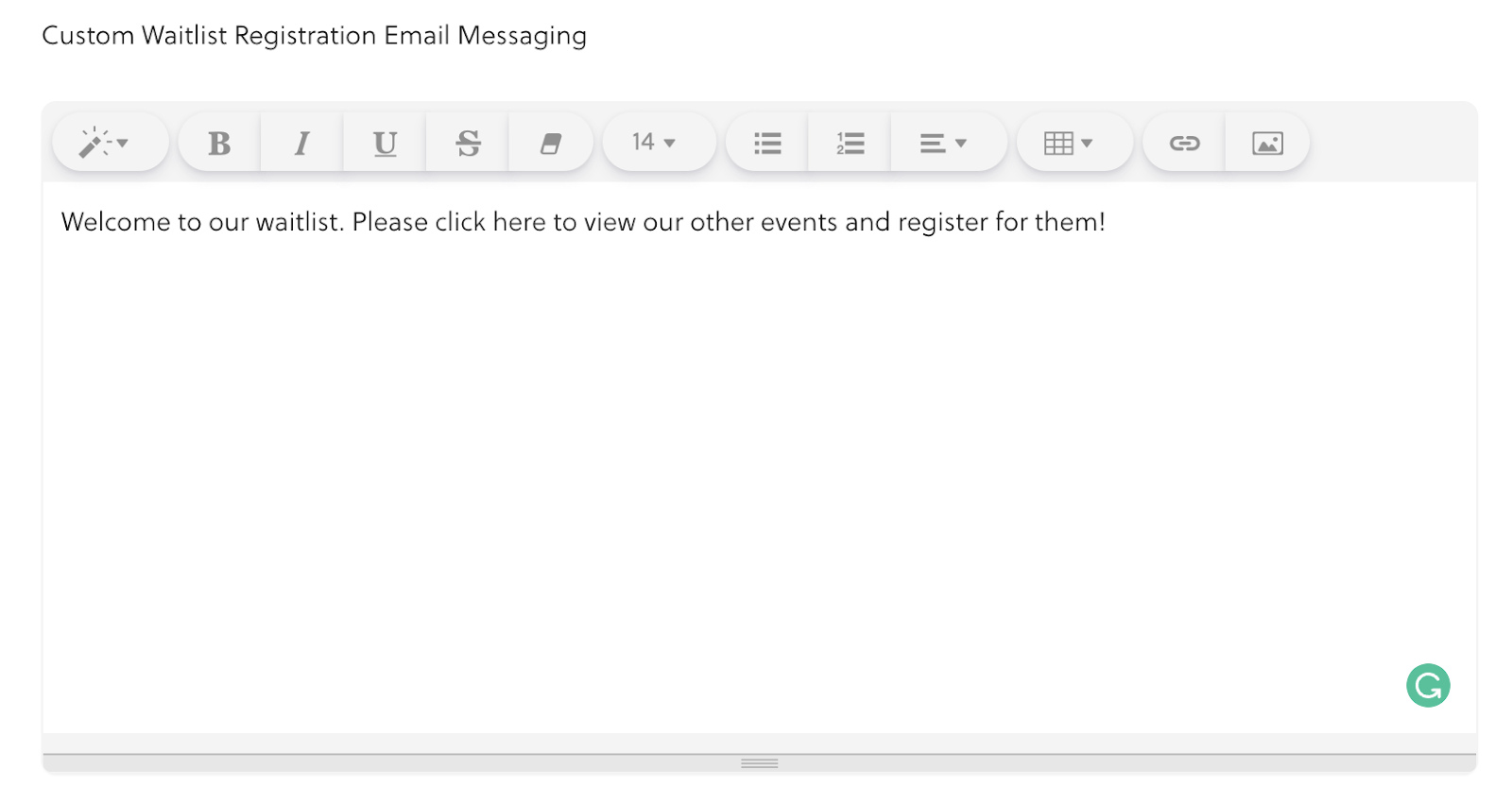 Some of our partners have already used this feature to suggest other tournament options to waitlisted teams in case they aren't accepted to the event they have registered for. This can also be used to provide some information about the waitlist process and when a team could expect to be notified of their registration status.
Roster Player Notes
As we continue to extend the player and team approval feature, our partners have been asking to capture private notes about players to make their data collection jobs easier.
We have added the ability for event owners to add notes to any team member (player, coach, team manager, etc.). This is useful when you need to record information for later, like if participants need specific accommodations or still require payment. 
Just click the three dots beside a user and select "Add note." Notes can also be deleted when needed.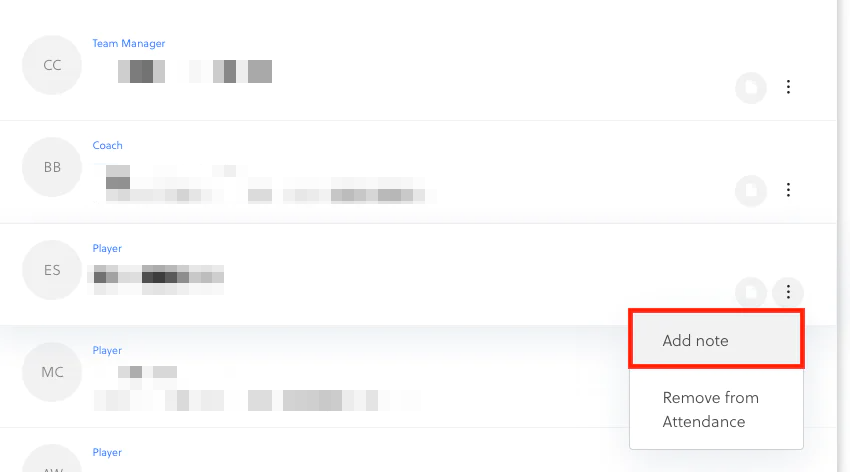 The most recent note will appear on each participant's Player Report. For teams, they are now labeled "Team Notes."
Player Management Questions
Player Management questions are a new survey type that applies to a player but is intended to be completed by a Team Manager or Coach. 
A Player Management survey could include questions like a player's position, skill level, or eligibility that a Coach or Team Manager is best suited to answer, as opposed to the question being answered by a Player or Guardian.
From the Custom Questions menu, you can select "Player Management" when creating a survey; answers to these survey questions can be shown on rosters and the Player Report as needed.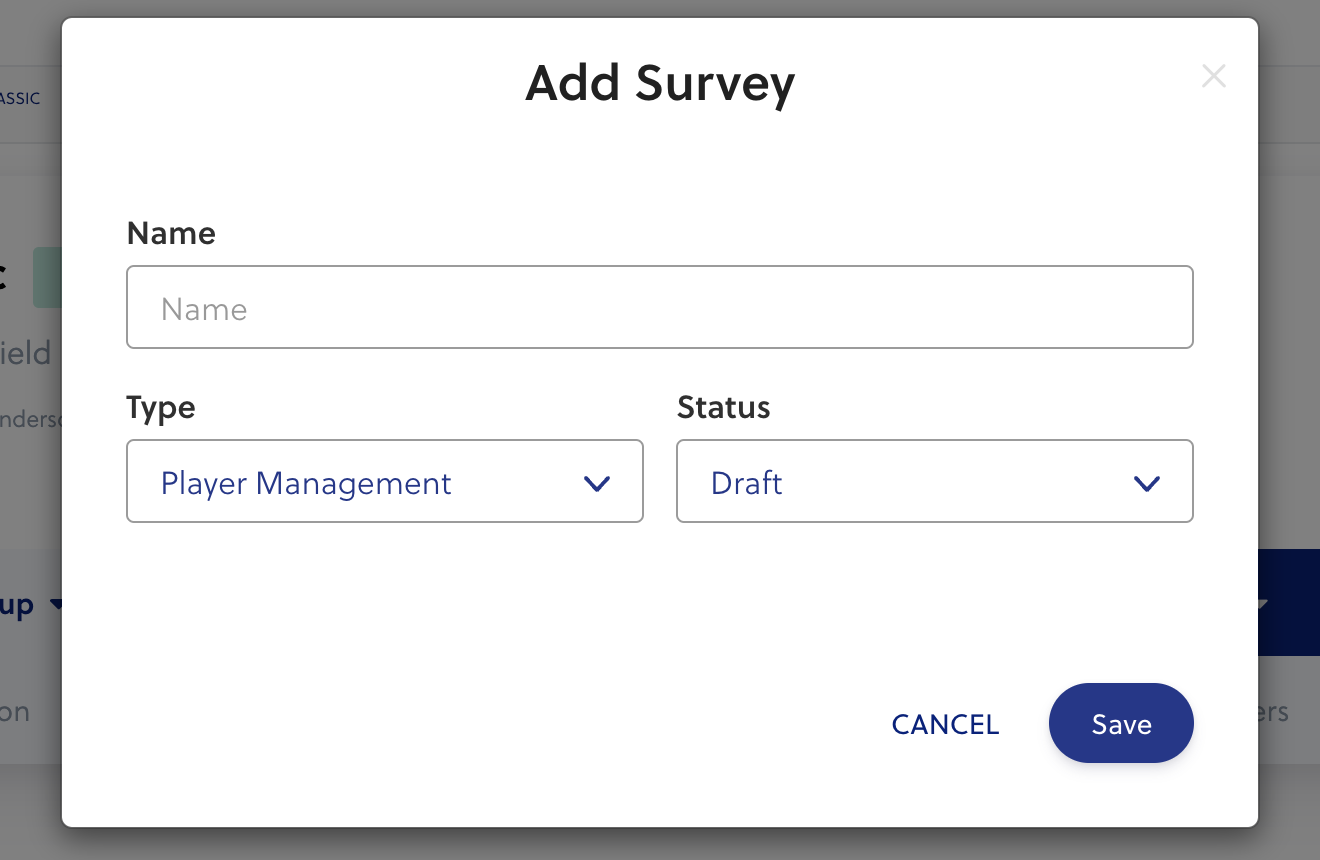 Wrapping up EventConnect's monthly product updates
The EventConnect team is constantly working on improving our software to create a better experience for you and participants across the board. If you want to see how EventConnect can make managing tournaments pain-free, schedule a demo today or browse our features.