Your success is our success. Our team at EventConnect extends every resource we have to ensure that our partners grow their business and revenue and create fantastic tournament experiences for participants. 
In this article, we'll understand why your success matters to us, how we measure it, and what we do to ensure your youth sports events are homerun.
Rich event management platform
Our software is a one-stop solution for efficiency and timing savings for event owners, teams, and families. You no longer have to worry about jumping between multiple platforms or areas to find information to make critical decisions.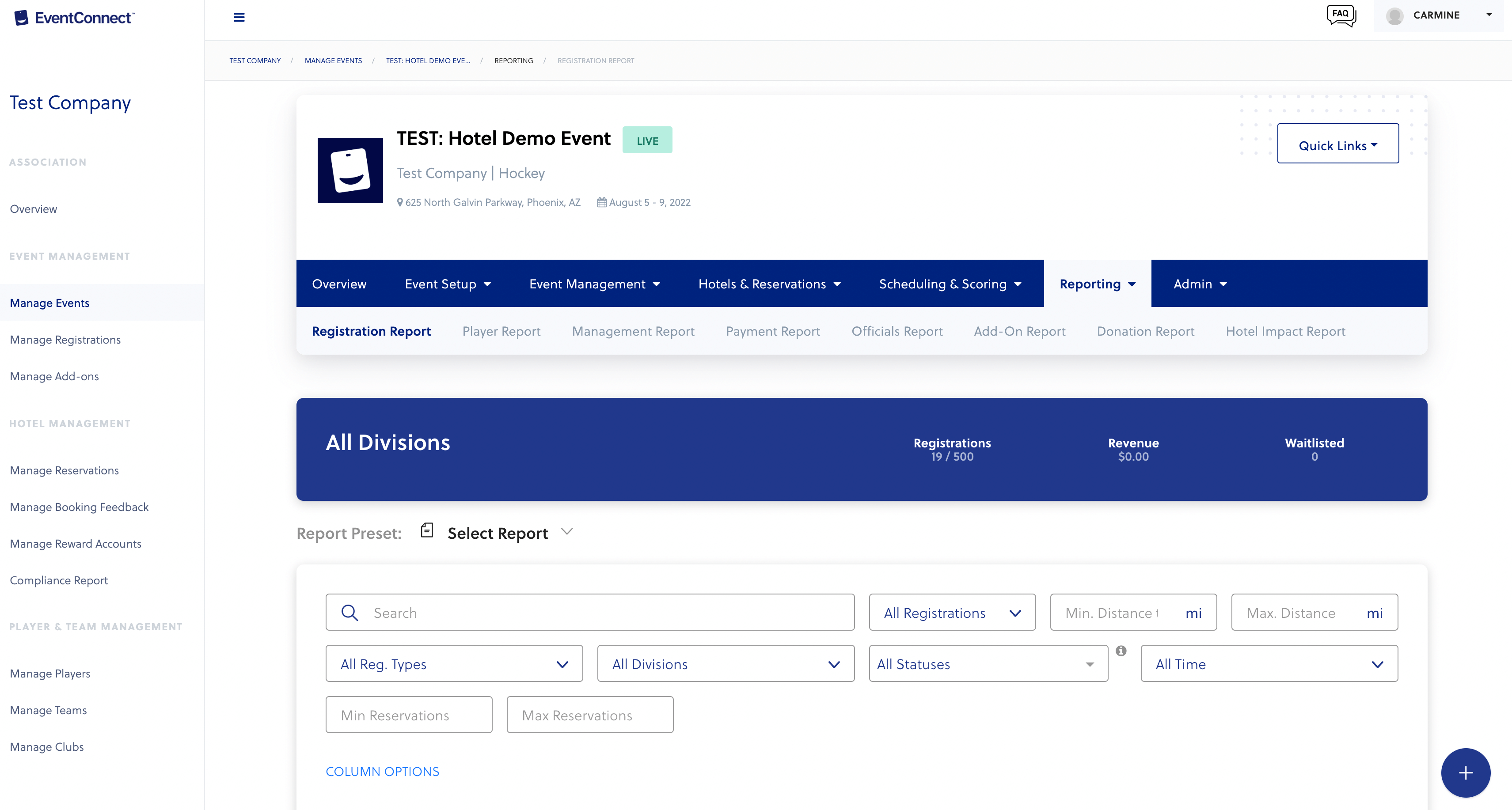 We see it like this: if we are not providing value in efficiency and money savings through booking hotels, no one wins. It's our mission to help teams get the lowest online group rate, save money, and find the best possible accommodations because it's our business model. 
We make it easy to navigate too. You can register, block rooms, and book in three quick swipes! It's that easy.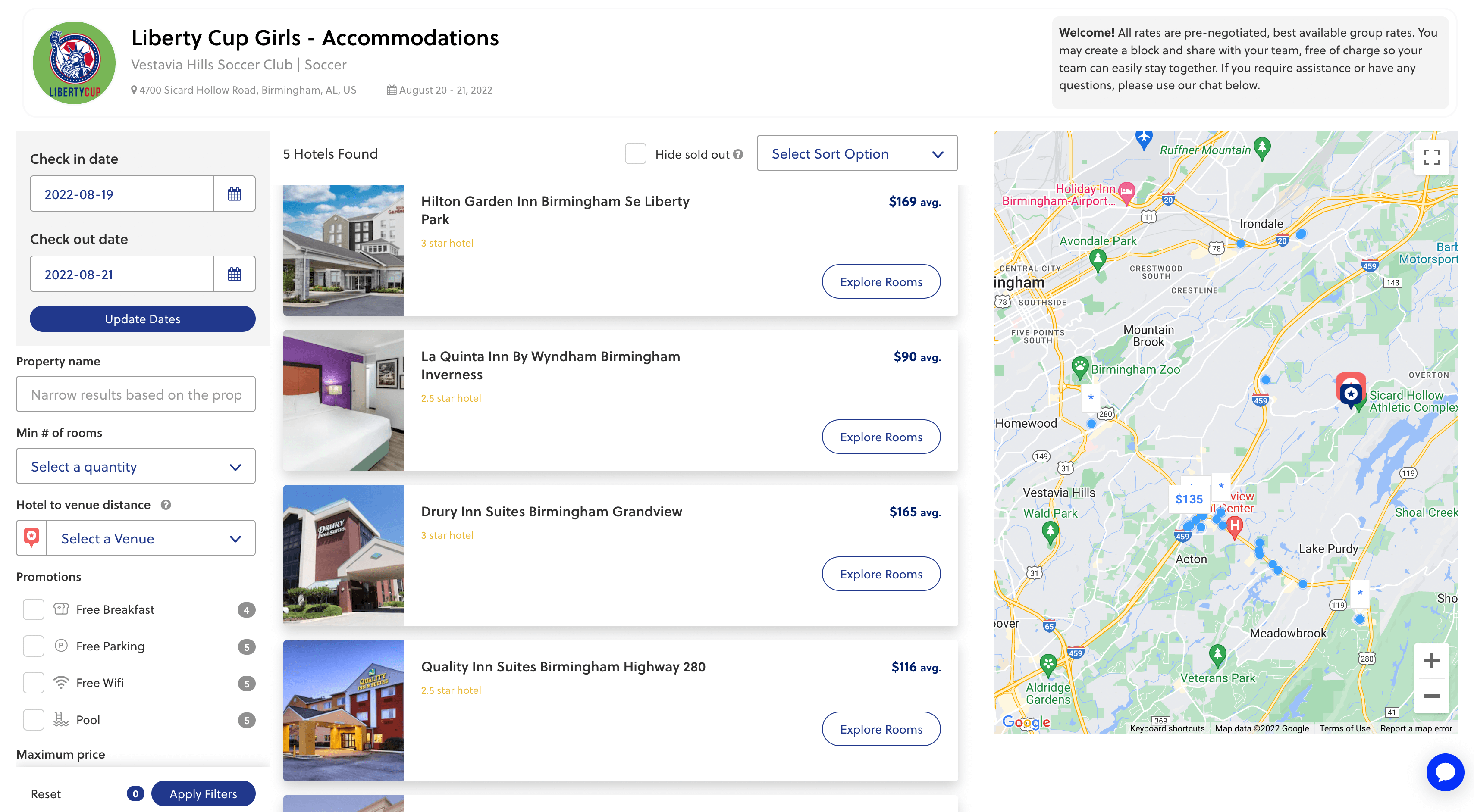 Our platform ensures you get the lowest online group rates with the best amenities at the desired proximity to the venue. Not to mention that bookings are refundable through EventConnect if an event or division gets cancelled. 
Dedicated support from real people
You know that managing tournaments can be a real headache. That's the problem. Sports tournaments are supposed to be fun! 
The EventSuccess platform combines a motivated team passionate about youth sports and leading event management technology. Together, they help you grow your business and make participants happy and excited to come back for future events.
We listen to our partners, as well. We know they want the ease of doing things digitally and the confidence that there is a complete customer success team here to support them in whichever way they prefer (email, live chat, phone, etc.). After all, you can have great tech, but you need a team to support you and answer questions.
Highly customizable based on your needs
Every youth sports organization is different. You don't want software and solutions that are generic. They'll be hard to work with, and you won't use every feature. That's where EventConnect comes into the picture. Our platform is highly customizable through an open API and our in-house developers. We can supplement our software for any team, size, or capability. 
You can partner with us how you need. You get the entire EventConnect platform, and our support team helps you every step of the way. Or, maybe you use other tools and want to integrate them. That works too. We can serve you a la carte with specific features and develop them for precisely what you need. 
How we measure our partner's success and satisfaction 
When it comes to maximizing your event success, we walk the walk. EventConnect has a 99% positive guest booking experience rating from travel tournament participants. This is one of our critical KPIs.
To give you the support you need while running events, these are the resources you have at your fingertips when using EventConnect:
Multi-channel support through email, chat, phone, and Facebook Messenger.
Our 24/7 Chatbot, Eve.
Agents are available by email or by phone 8:30-6 Mon-Fri.
Agents are available by email 8:30-1 on Sat.
Additional agents are available from 5:30 AM – 8 PM (Mon – Fri).
"Connie," our Email powered Answer bot, provides immediate help and support to all inquiries.
A comprehensive Help Center with over 60 articles that walk you through how to use our software.
Customer Satisfaction Surveys were captured after each booking experience.
An 90% Customer Satisfaction & a 99% Booking Experience Rating.
24/7 On-call support during peak check-in dates.
We take comments and ratings regularly and continue to learn and build our technology to support these. You can see our monthly product updates to get a sneak peek into some of the updates we do to EventConnect to make it better for our partners. 
Final thoughts on EventConnect's customer success
If you win, we win. That's our business model. EventConnect's event management platform and dedicated customer support give you everything you need to run youth sports events effortlessly. No matter your role or needs, we have a solution for you.
Book a demo today and see how our software can create fewer costs, paperwork, and make managing events fun again.