Sports league management software can do wonders for a youth sports organization. It can boost registrations, increase engagement, improve efficiency, drive revenue growth, and much more.
Among the many leading event management platforms on the market, it can be daunting trying to figure out which one will align best with the goals of your business. Luckily, we've compiled a list of the top eight event management platforms on the market today. Check them out!
What is sports league management software?
Sports league management software is a platform that helps youth sports organizations manage their leagues and events. It offers a variety of features, such as online registration, payment processing, scheduling, communication tools, and more.
Why should you have sports league management software?
There are many benefits to using sports league management software. Perhaps the most obvious benefit is that it can save you a lot of time and effort. With all of your league's information in one place, you can easily keep track of everything and make sure things are running smoothly.
In addition, sports league management software can also help you boost registrations and grow your revenue. By offering online registration, you make it convenient for parents to sign their kids up for your league. And with integrated payment processing, you can easily collect registration fees and other payments.
Furthermore, sports league management software improves communication and engagement within your league. With features like mass email and text messaging, you can easily keep everyone in the loop. And with social media integration, you can make it easy for people to follow your league and stay up-to-date on all the latest news and information.
Finally, sports league management software drives efficiency and optimizes your operations. By automating tasks like scheduling and game scoring, you can free up your time to focus on other aspects of your business. And with powerful reporting tools, you can gain insights into your league's performance and make data-driven decisions to improve your results.
The best sports league management software
These are some of the best sports league software you can use
1. EventConnect

EventConnect is a leading event management software that gives event organizers all of the tools they need to increase revenue, manage tournaments, and improve operational efficiency. 
It's an extensive suite of seven intuitive products that make managing the day-to-day of a sports organization and tournaments a breeze. The platform provides the lowest group hotel rates available for participants, translating to greater room night sales and more revenue for tournament organizers. 
What makes EventConnect different? EventConnect has deep relationships in the hotel industry and has developed industry-first technology for ultimate connectivity between hotels, teams, and event organizers. 
Book a demo here to see how we can make managing sports tournaments pain-free.
2. StackSports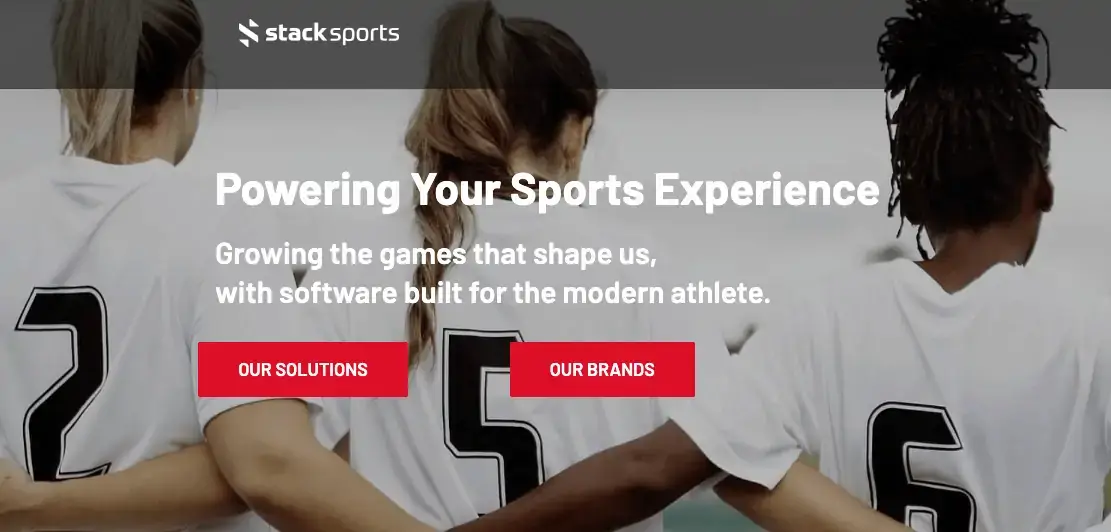 StackSports offers various features that include league management, payments, recruiting, camps, media sponsorships, and more. An interesting part of StackSports is that they have proprietary products like CaptainU and StackPay.
CaptainU is a product that helps connect players and coaches. There are not many options like this on the market. Additionally, StackPay is a payment processor made specifically for sports. In terms of pricing, you will have to contact StackSports for a custom quote.
3. LeagueApps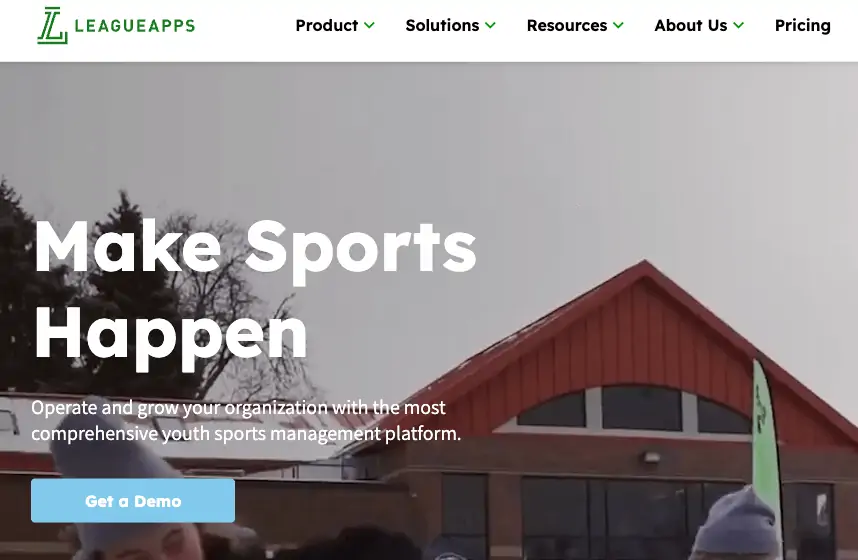 Winner of the Technology Fast 500 and Hashtag Sports Award, LeagueApps is a local sports software leader. Their mission is simple: help simplify the day-to-day operations for tournament organizers. 
They help organizers achieve this by providing the technology, service, and community needed to launch a sports tournament business, promote and manage it. LeagueApps is a pay-as-you-go model. They take a small percentage of fees, and there's no cost for offline payments.
4. Heja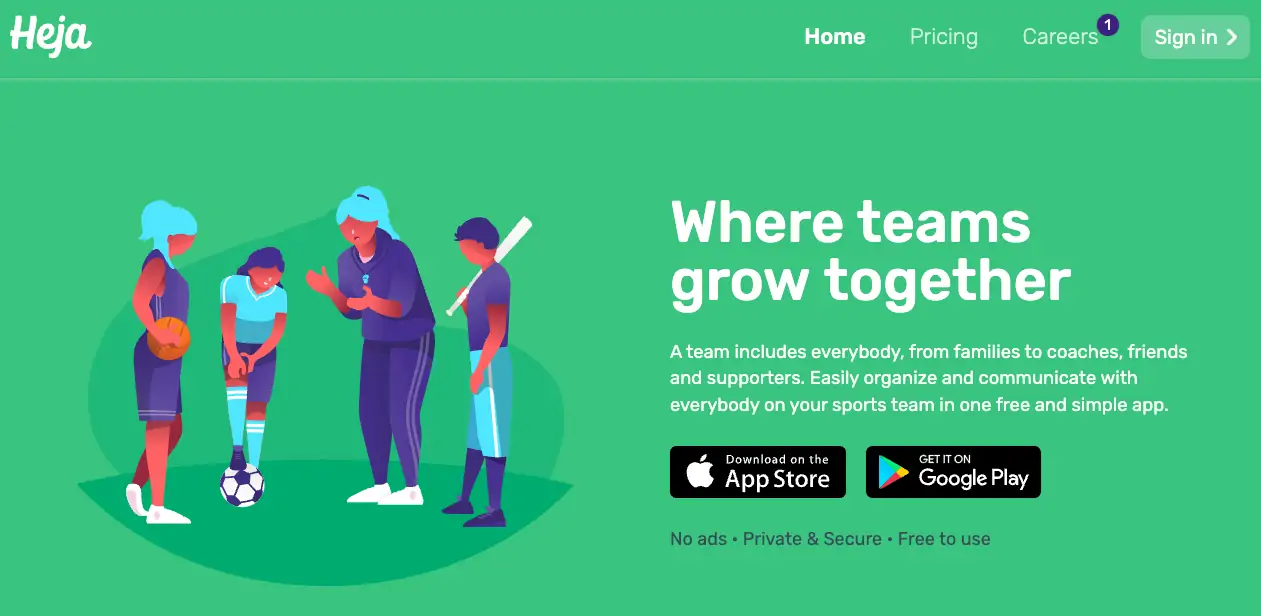 Heja isn't an event management software per se. Instead, it's an app that lets you organize and communicate with participants in tournaments to make sure everyone is on the same page. You can use Heja to plan upcoming practices, games, and team activities so that everyone involved can communicate effortlessly.
5. SportsEngine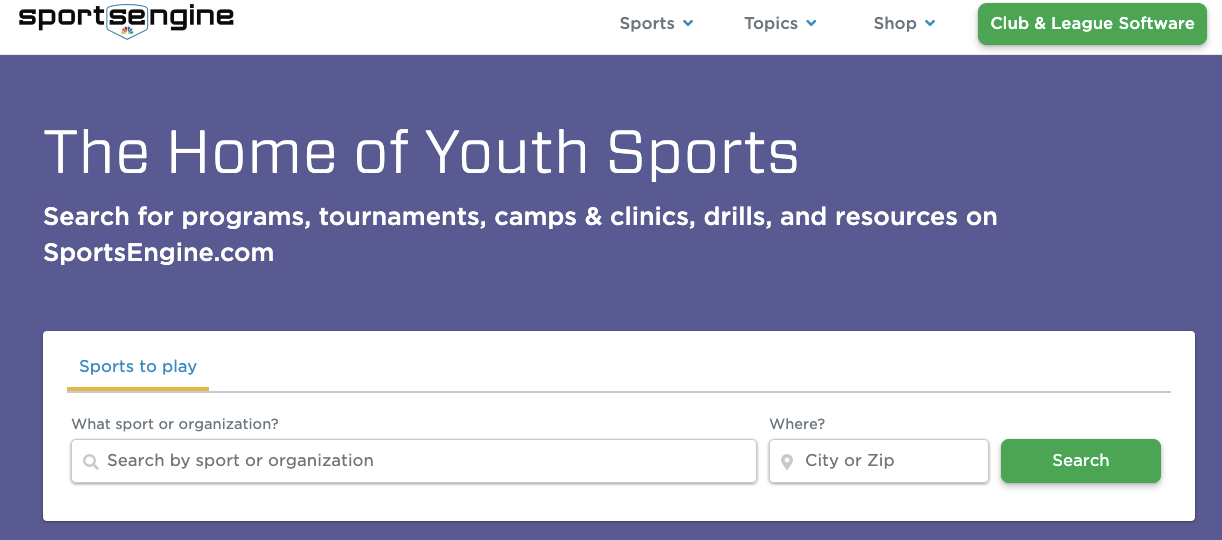 Rev up your engine with SportsEngine. Developed by NBC sports, they offer league management technology for sports leaders. This all-in-one suite provides a solution to create, grow, and manage top-tier tournament experiences.
Use SportsEngine to bring everybody together from clubs, associations, teams, leagues, and tournaments under one roof. Collect helpful data to report to CVB's or partners. Keep families, players, and event organizers in sync with communication tools. 
Try out SportsEngine's free version or pay $69/month for the premium version. It includes safety services, schedules and rosters, and customized websites.
6. SportsEasy
SportsEasy has created a sports management platform that is used by 1.5 million users and over 5.6 million events. 
By becoming a customer, you gain access to a membership database, schedules, newsletters, and an overview of team results. Currently, they have a basic free plan with up to 30 members and simple features like payment collection and registration.
The Premium plan includes team management and no ads at €5/month. SportsEasy's Club plan is priced at €0.25/month per member. It has everything in the Premium plan plus all of the club management features you can view on their website.
7. TeamSnap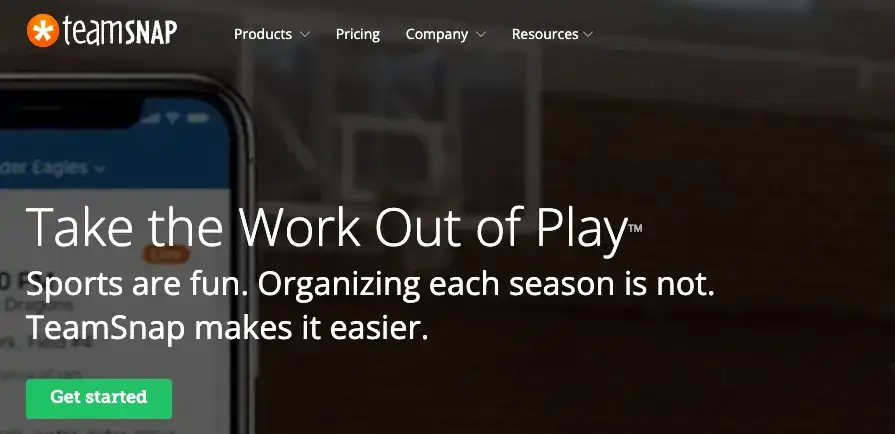 TeamSnap is made for event organizers, coaches, parents, and athletes. It benefits everyone involved to make tournaments more organized, fun, and rewarding.
They have over 23 million customers across 19,000 sports organizations. You will gain access to registration tools to increase how many people sign up for events. Invoice and collect payments through a variety of methods. Schedule games, tournaments, and see them all at a glance. You can also manage rosters of players and individual members.
TeamSnap has two offerings: Teams and Clubs & Leagues. Teams has a free version for up to 15 members that includes scheduling, messages, invoicing, and team chat. Premium is priced at $8.34/month, and Ultra is $10.84/month. Both come with an increasing amount of features but you will need to inquire about pricing for Clubs & Leagues to get a custom quote.
8. JerseyWatch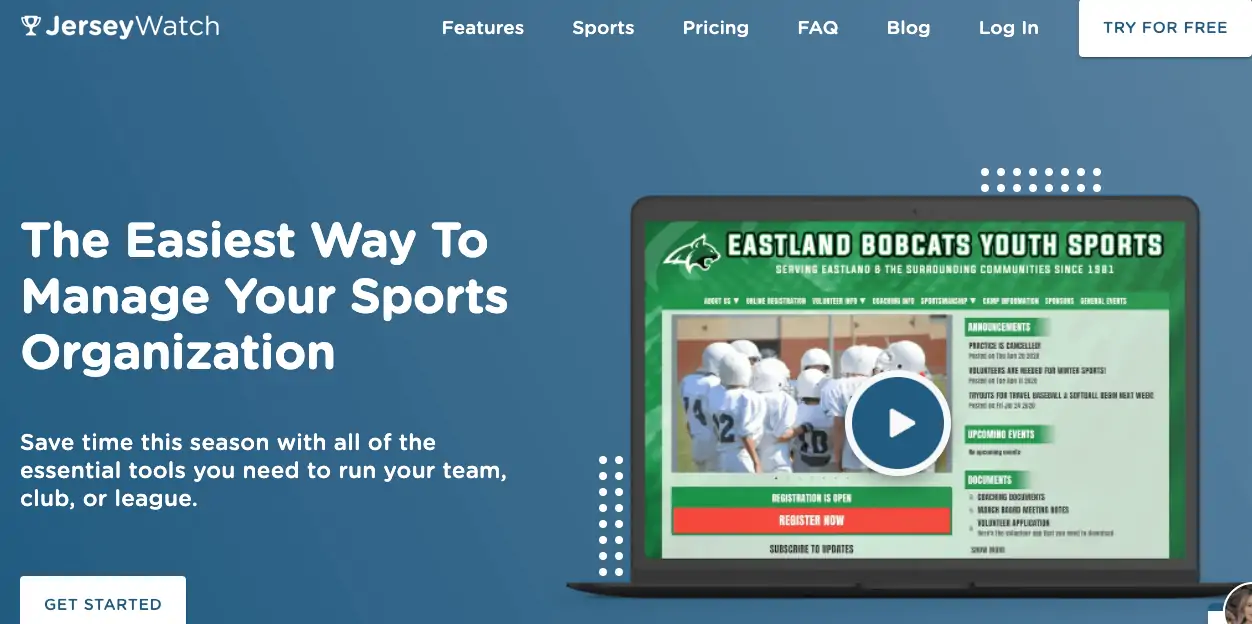 JerseyWatch helps event organizers save time each season with essential tools to help manage teams, clubs, and leagues. It begins at $29/month for the Starter plan. This includes a website with custom design, registration, free domain name, and 500 text messages and emails per month. The Plus plan is priced at $39/month, and Pro comes in at $59/month. Both offer increased amounts of text messages and emails that can be sent to players, members, and other people involved in events.
Final thoughts on the best sports league management software
Event organizers, coaches, and stakeholders can all benefit immensely from investing in sports tournament management software. Doing so allows you to keep registration, scheduling, scoring and payments in one central place. Tournament management software also saves you a lot of time. 
The features we've covered in today's article are just the tip of the iceberg. If you want to learn more about the EventConnect platform and see the power that software connectivity can bring to your business, schedule a free demo today.